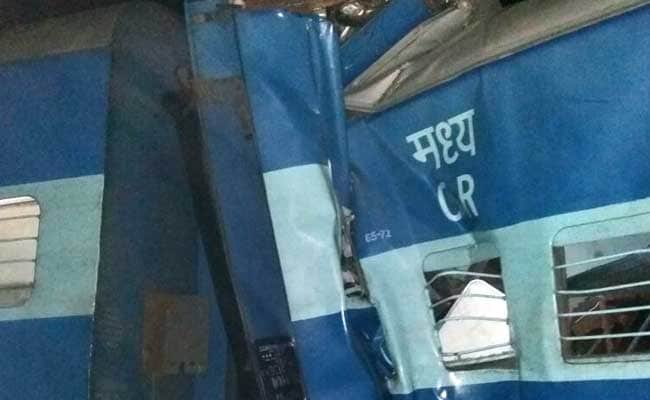 Chandigarh:
Three passengers were injured as 10 coaches of the Jammu Tawi-Pune Jhelum Express derailed near Satluj River in Jalandhar district early today.
The Pune-bound train derailed at 3:10 AM between Phillaur and Ladhowal stations of Jalandhar-Ludhiana section of Ferozepur division of Northern Railway.
Railway traffic on the Ludhiana-Jalandhar section of Delhi Jalandhar route which also connects to Amritsar and Jammu has been disrupted with seven trains cancelled and some others diverted, railways said.
"Ten coaches of Jhelum Express derailed between Phillaur and Ladhowal," Divisional Railway Manager (DRM) Ferozepur Anuj Prakash said today.
Ten coaches of the 11078 Jammu Tawi-Pune Jhelum Express which derailed include one pantry, a 3-Tier AC compartment (B-5) and and eight Sleeper (SLR) class compartments (S1 to S8), the official said.
Mr Prakash said the train was coming from Jammu and going towards Pune when the derailment took place.
Three passengers were injured and have been rushed to a nearby hospital at Ludhiana.
With police, railway and senior officials of the administration rushing to the spot, rescue operation was in progress at the derailment spot, police said, adding the cause of the derailment is yet to be ascertained, police said.
Railway officials said the medical van and Accident Relief Train have reached the derailment site.
Divisional Railway Manager, Ferozepur, along with a team of senior officers has reached the spot while General Manager Northern Railway A.K. Puthia has proceeded for the site, officials said.
Officials said the front intact portion of the Jhelum Express, which is the engine and 8 coaches, have been moved to the next station after accommodating all the passengers for arranging their onward journey.
The rear six unaffected coaches have been moved to Phillaur, they said, adding that buses were being arranged for passengers willing to continue their journey by bus.
Seven trains have been cancelled which include 14038 Pathankot-Delhi Express, 12498 Amritsar New Delhi Shan-e-Punjab Express, 14682 Jalandhar-New Delhi Intercity, 12460 Amritsar-New Delhi Intercity, 12054 Amritsar-Haridwar Janshatabdi and 12242 Amritsar-Chandigarh Superfast, officials said.
Besides some trains are being short terminated at various stations, including Ambala and Dhuri and a few are being run via diverted routes including Ferozepur and Bhatinda.
Trains to be run on diverted routes include Ajmer Jammu Tawi Express, Delhi Udhampur Express, Mumbai Central Amritsar Frontier Mail, Indore Jammu Tawi Express, Amritsar Nanded Super Fast and Chennai Shri Mata Vaishno Devi Express.
Helpline numbers have been set up by railways in Jammu, Jalandhar, Ludhiana, Delhi, Amritsar and Pathankot.