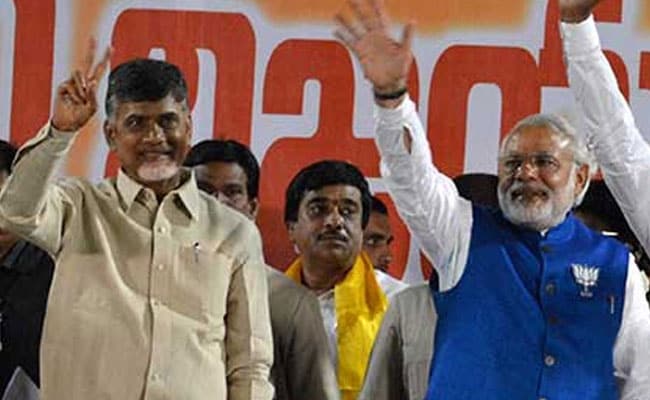 New Delhi:
Amid an unease
in its
ties with the BJP
, a delegation of TDP MPs, including Union ministers Ashok Gajapathi Raju and YS Chowdary, today met Home Minister Rajnath Singh, leaders of the two parties said.
They said the meeting was an attempt to address the strain in ties after the TDP publicly voiced unhappiness over the Union budget not offering any special benefits to Andhra Pradesh.
Though what transpired at the meeting was not immediately known, a TDP leader said talks were "helpful".
Mr Chowdary had yesterday played down speculation that TDP will break its alliance with the BJP.
"As and when it is required, the chief minister and party chief will take the decision appropriately. As of today it (the alliance) is just going on. We never said (about snapping ties)...it's all speculation," he had said following a meeting of top party leaders.
TDP sources said the party was unhappy with the BJP because the NDA government had not given Andhra Pradesh any special assistance despite assurances made earlier.