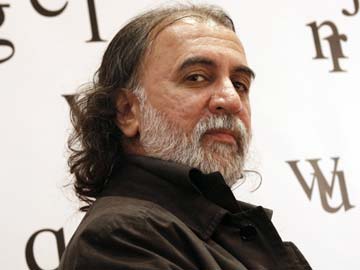 Panaji, Goa:
Tarun Tejpal, the founder of Tehelka who has been accused of raping a younger colleague, will not be allowed to leave the country, said the Goa Police today.
"An immigration check post alert has been issued in case Mr Tejpal attempts to leave the country," said senior Goa police officer OP Mishra.
The journalist who alleged sexual assault recorded her statement with the police today.
"The statement matches the allegations in her email," said police sources.
The young woman has alleged that Mr Tejpal sexually assaulted her inside a lift in a hotel in Goa where the magazine's team was staying for an event organized earlier this month. The Goa police filed an FIR against the editor after the woman's email to Tehelka's managing editor Shoma Chaudhury was leaked last week.
Mr Tejpal has said to a court that the "encounter was only light-hearted bantering which led to a moment of privacy." He has also alleged that the investigation against him is the result of "the wrath of the BJP leaders" which is avenging earlier Tehelka exposes on some of its top leaders. (
read Tarun Tejpal's petition
)
Mr Tejpal's newest version of events - offered in the Delhi High Court to support his request for anticipatory or pre-trial bail - sharply contradict his email to the young woman last week. He wrote, "I apologize unconditionally for the shameful lapse of judgment that led me to attempt a sexual liaison with you on two occasions...despite your clear reluctance."
The Delhi High Court did not grant Mr Tejpal any protection today from being arrested, and asked the Goa government and police for their response.
The journalist at the centre of the case quit Tehelka yesterday accusing its managing Editor Shoma Chaudhary of trying to engineer a "cover-up."
The journalist has not pressed charges, but has agreed to cooperate with the Goa Police's investigation.