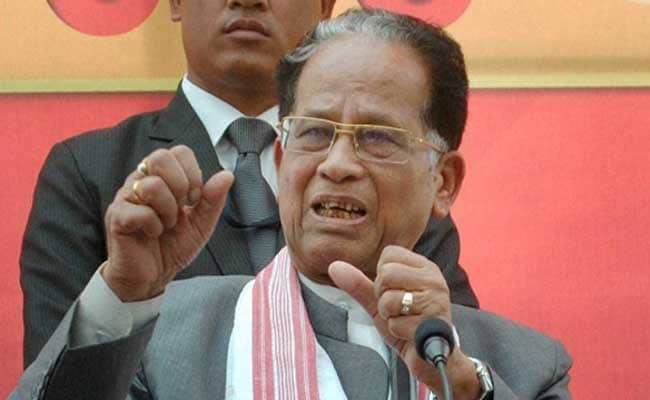 Guwahati:
Assam's outgoing Chief Minister Tarun Gogoi today tendered his resignation to Governor P B Acharya following Congress' defeat in the just-concluded Assembly polls.
Mr Gogoi went to the Raj Bhawan this evening and tendered his resignation to the Governor who asked him to continue till the new government assumes office, the Chief Minister's Office said.
Before leaving for Raj Bhawan, Mr Gogoi chaired his last Cabinet meeting with his ministerial colleagues and thanked all officers and government employees for their cooperation during the last 15 years of Congress rule in the state.
The three-time Chief Minister did not speak to mediapersons waiting outside the Raj Bhawan after tendering his resignation.
Congress could manage to win only 26 seats while the BJP-led alliance swept to power in the state winning 86 seats in the recently concluded Assembly polls.