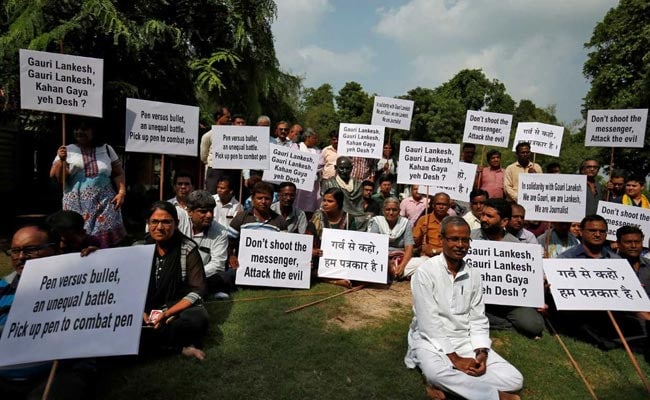 New Delhi:
The Editors Guild of India on Sunday condemned threats of physical violence and abusive social media attacks on several journalists.
In a statement, the Guild urged the Central and state governments to "show a much greater sense of urgency" to provide protection to these journalists and bring to book those issuing such threats, saying there is no room for laxity here.
"The Editors Guild of India has unequivocally condemned the threats of physical violence and viciously abusive online and social media attack against several journalists recently," the statement said.
Noting that the spirit of democracy can only be kept alive through a free, fair and independent media, the Guild reiterated that any attempt to physically threaten or verbally abuse and humiliate those who offer commentary, reportage or analysis can "seriously undermine the functioning of our democracy".
"Any difference of opinion should be challenged with another set of views and not by a threat of physical violence, or online calumny," it said.