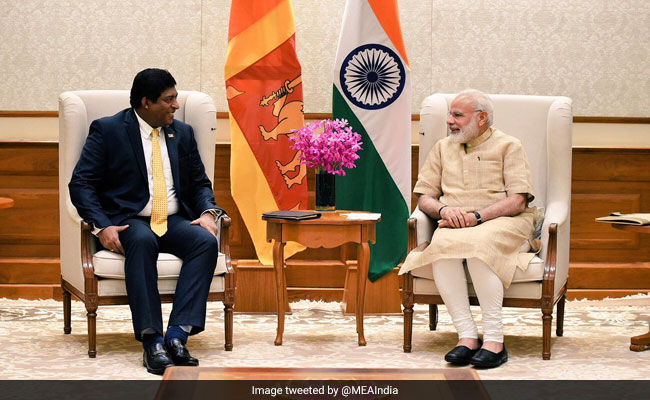 New Delhi:
External Affairs Minister Sushma Swaraj today held talks with her Sri Lankan counterpart Ravi Karunanayake and discussed a number of key issues besides exploring ways to further ramp up bilateral ties.
Earlier, Mr Karunanayake called on Prime Minister Narendra Modi.
"Prime Minister recalled his productive and memorable visit to Sri Lanka on occasion of the International Vesak Day last month.
"Prime Minister further conveyed condolences on the loss of lives and destruction caused by the recent floods and landslides in Sri Lanka. He reaffirmed India's readiness to continue assisting Sri Lanka in this regard," the External Affairs Ministry said in a statement.
On his part, Mr Karunanayake thanked Mr Modi for India's quick assistance in the aftermath of the recent floods and landslides.
"He conveyed the commitment of the Government of Sri Lanka to continue strengthening the close partnership with India," the Ministry of External Affairs said.
In their meeting, both Ms Swaraj and Mr Karunanayake deliberated upon a number of key issues besides reviewing the overall bilateral ties, officials said.
Both India and Sri Lanka have been holding a series of meetings in the last few months to resolve the fishermen issue. The issue is known to have figured in the talks.
India has been maintaining that it was looking at getting into the root of the problem and find a permanent solution to the issue.