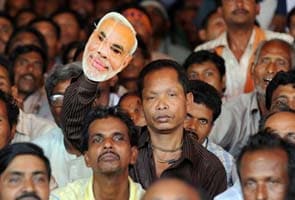 Ahmedabad:
Chief Minister Narendra Modi today welcomed Chandigarh Labour Bureau's latest report stating Gujarat has lowest unemployment rate among all states across the country.
"Delighted! Gujarat has the least unemployment rate amongst all the states in the country and the national average," Mr Modi tweeted.
"While India's jobless rate stood at 3.8 per cent during the last fiscal, Gujarat showed lowest rate of one per cent," he said.
The report also states that Gujarat has a very low unemployment rate among females in urban areas.
The Chandigarh Labour Bureau is an apex organisation for providing data base at the national level for research and policy formation.