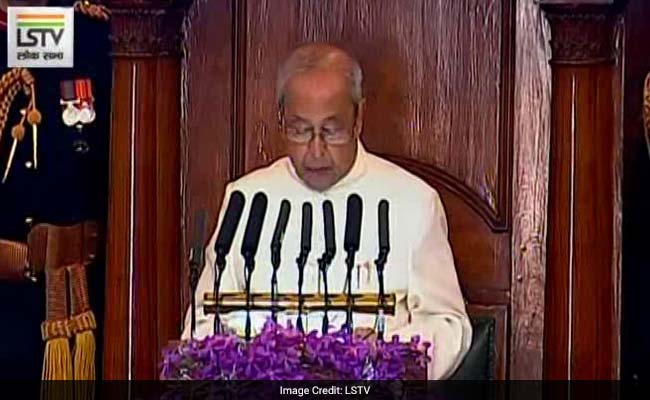 New Delhi:
Describing September's surgical strikes across Line of Control by the Army as a "decisive" step taken by the government, President Pranab Mukherjee said that the strikes were a "fitting reply" to repeated incursions.
"Government has taken decisive steps to give a fitting reply to the repeated incursions on our territorial sovereignty," Mr Mukherjee said at the joint session of Parliament today.

"We are proud of the exemplary courage and valour displayed by our defence personnel and owe a debt of gratitude to them," the President added.

President Mukherjee's mention of the surgical strikes assumes significance as many had questioned the veracity surrounding the incident and demanded that the government release concrete proof of the operation taking place.

Referring to the One Rank One Pension issue, Mr Mukherjee said that the government had fulfilled the long standing demand of the defence veterans.

"The total financial implications would be around Rs 11,000 crore. More than Rs 6,200 crore has been released in two tranches benefitting over 19.6 lakh veterans," the President mentioned in his address.


On the night of September 29 last year, 22 Army soldiers of crossed the Line of Control and targeted seven terrorist launch pads, Each pad had around 30 to 40 terrorists and the Army said that there "massive casualties". The Army soldiers returned unharmed around 4.30 am.
The operation was conducted following conducted following the terrorist attack carried out on an Army camp at Uri in Jammu and Kashmir.
Earlier this month, the government decided to confer gallantry awards upon the Army soldiers who participated in the surgical strikes.
(with inputs from PTI)