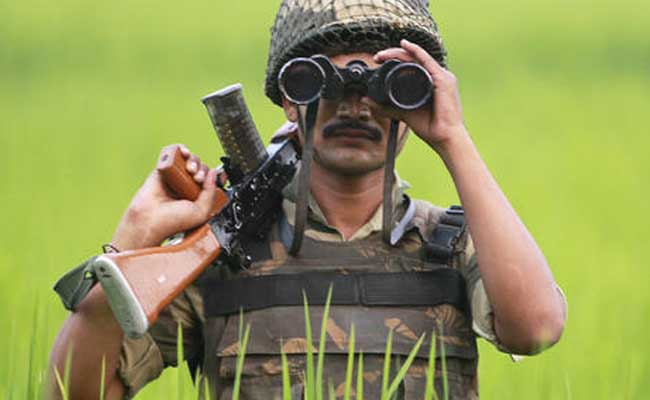 Highlights
India targets terror launch pads across Line of Control
Operations were filmed; scores of terrorists killed: army sources
Pak denies strikes took place, India to decide if to release footage
New Delhi:
The
surgical strikes in Pakistan-Occupied Kashmir
that were carried out by India last night were recorded on cameras; the government will decide whether and when to release the footage, including some obtained through drones, said top sources.
At midnight
, India moved troops across the Line of Control to target seven different launch pads where terrorists had been placed to infiltrate India and carry out attacks within Kashmir as well as other major metros,
said the army today
.
Pakistan was caught totally by surprise
, said sources, crucial to "achieving full impact." A huge number of terrorists were killed - each "launch pad" that was attacked held at least 10 terrorists and an equal number of guides and other assistants.
The government had recognised "mass anger" among people after the terror attack at an army base in Uri earlier this month, said ministers who were present this morning at Prime Minister Narendra Modi's review of security. They added that recent moves by India to isolate Pakistan by "tinkering with its Most Favoured Nation trading status or recalling envoys was
no longer enough to address the levels of anger
."
Indian soldiers went at least two kilometres across the Line of Control to different parts or sectors, said ministers. "Our forces have gone deep in and come back before sunrise," they said, adding that Pakistan's denial of the strikes is expected.
The strikes, which included para commandos, are India's first direct military response to the attack in Uri which left 18 soldiers dead. Four terrorists from Pakistan attacked the base on September 18 with AK-47s and grenades.
Explaining the action, sources said that "Prime Minister Modi tried peace for two years, (but) Nawaz Sharif has decided to toe his army's line." Foreign Minister Sushma Swaraj also told the United Nations General Assembly on Monday that PM Modi's outreach to Mr Sharif, which included inviting him to the Prime Minister's swearing-in and a surprise visit to wish the Pakistani premier for his birthday in December, has met with a series of terror attacks.
The PM had warned that the Uri assault would be avenged and that the army would take action at an appropriate time. In recent days, as his government moved to isolate Pakistan diplomatically and to pressure it by rethinking crucial water-sharing and trade agreements, the PM was urged by some within his own party as well as opposition leaders to take strong action against Islamabad to prove terrorist attacks in India will not be tolerated.