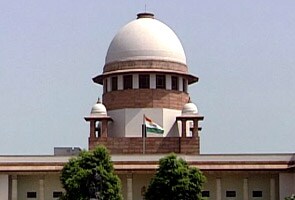 New Delhi:
The Supreme Court collegium is sticking to its decision of elevating the chief justices of the High Courts of Orissa, Karnataka and Tamil Nadu to the top court, sources have told NDTV.
The collegium had nominated Orissa High Court Chief Justice V Gopala Gowda, Karnataka High Court Chief Justice Vikramjit Sen and Madras High Court Chief Justice M Y Eqbal, but the government had asked it to reconsider the names and also whether the panel had considered allegations against them.
The collegium, comprising of five senior judges and headed by the Chief Justice of India Altamas Kabir, in its reply to the government reportedly said it has already considered the allegations raised but was satisfied with the names and cleared their names for elevation.
The government will now have to approve the names of these three judges as under the present system, if the collegium sends back the names, then the government is bound to consider them for elevation.