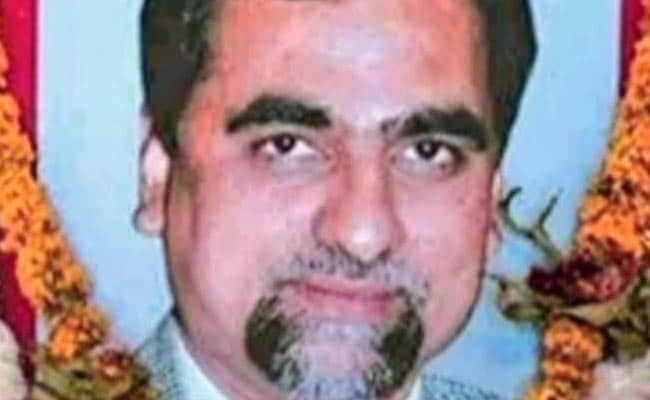 New Delhi:
The Supreme Court will resume today hearing on the pleas seeking an independent probe into the alleged mysterious death of special CBI judge BH Loya, who was hearing the sensitive Sohrabuddin Sheikh fake encounter case.
Judge Loya had died of cardiac arrest in Nagpur on December 1, 2014, when he had gone to attend the wedding of a colleague's daughter.
The apex court, during the last hearing on January 22, had dubbed as "serious" the issues raised in the pleas but had castigated senior lawyer Dushyant Dave for casting aspersions on BJP president Amit Shah in the case.
It had also taken umbrage at senior advocate Indira Jaising for inferring a possible gagging of the media in the case after which she had withdrawn her statement.
Since then, political parties and more prominently the Congress has been raking up the issue of Mr Loya's death outside the judicial forum and demanding an independent probe.
The two petitions which are pending in the apex court have been filed by Congress leader Tehseen Poonawalla and Maharashtra-based journalist BS Lone.
Later, an application was filed by former Navy chief L Ramdas seeking an independent inquiry by a panel of retired apex court judges and former police officers into Mr Loya's death.
The issue of Mr Loya's death had come under the spotlight in November last year after media reports quoting his sister had fuelled suspicion about the circumstances surrounding it and its link to the Sohrabuddin case.
But Mr Loya's son had on January 14 said in Mumbai that his father had died of natural causes.
The petitions would come up for hearing tomorrow before a bench comprising Chief Justice Dipak Misra and justices A M Khanwilkar and DY Chandrachud.
In the Sohrabuddin case, the BJP chief, along with Rajasthan Home Minister Gulabchand Kataria, Rajasthan-based businessman Vimal Patni, former Gujarat Police chief P C Pande, Additional Director General of Police Geeta Johri and Gujarat police officers Abhay Chudasama and N K Amin, were earlier listed as accused.
Later, special judge M B Gosavi, who took over the trial of the case, had discharged Shah and some other accused.
During the hearing on January 22, the apex court had restrained other high courts from entertaining any petition with regard to Mr Loya's death and transferred to itself the petitions pending before the Bombay High Court.
The Maharashtra government had produced before the court the statements of four district judges, two of whom have been appointed as judges in the Bombay High Court, saying judge Loya had died of a heart attack and it was they who had taken him to hospital on the morning of December 1, 2014.