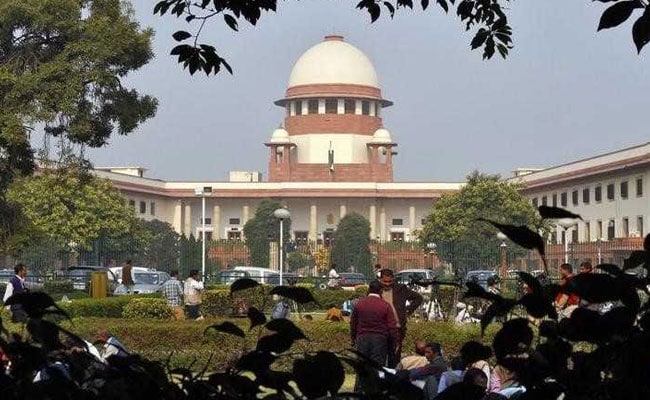 New Delhi:
The Supreme Court today said that it would hear in the third week of July a plea seeking to restrain members of Parliament (MPs) from making public statements on removal of a judge of higher judiciary without there being any such notice in Parliament.
A bench comprising Justices AK Sikri and Ashok Bhushan, while saying that there was no urgency in hearing the matter now, observed that Rajya Sabha rules also prohibits such statements by parliamentarians without there being any such notice in the House.
"We don't have to frame any guideline," the bench said and observed that the question was whether there should be such discussions outside Parliament.
The bench was hearing a plea filed by an NGO 'In Pursuit of Justice' which sought laying down of guidelines or modalities regulating procedure to be followed by lawmakers (MPs), desirous of initiating proceedings for removal of a judge of the Supreme Court or a high court, prior to initiating a motion under Article 124(4) and (5) and 217(1)(b) of the Constitution.
Article 124(4) and (5) deal with the procedure to be followed for removal of a Supreme Court judge.
The petitioner has said the cause of action arose in the matter when a draft motion for removal of the Chief Justice of India was released to the press on March 27 which had an effect of intimidating the judiciary.
The plea also referred to various media reports carrying the statements of MPs and politicians in this regard and said no law was made by Parliament which permits the circulation of draft notice of motion to the press.