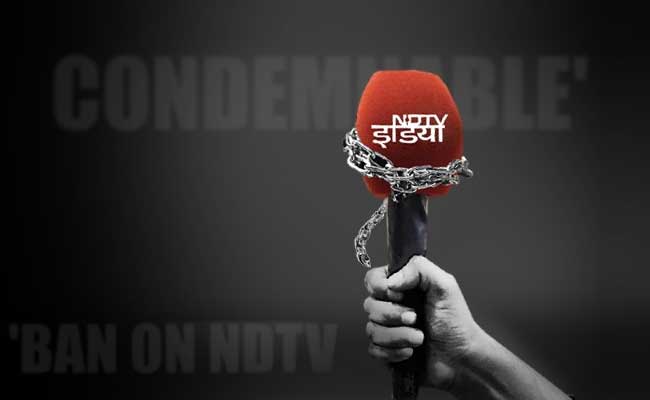 New Delhi:
NDTV's appeal against the one-day ban on its Hindi channel will be heard next month by the Supreme Court.
Appearing for NDTV, one of India's most famous lawyers, Fali Nariman, said that because the government has suspended the ban, there is no urgent need for the court to stay the government's order that called for a 24-hour ban and that the case can be heard a month later, during which NDTV expects the government to take a final decision.
Attorney General Mukul Rohatgi agreed there is no urgency for an interim order. The judges fixed December 5 for the hearing.
NDTV has challenged the ban for violating the constitutional right to free speech and expression.
The ban was put on hold by the government yesterday after representatives of NDTV met with Information and Broadcasting Minister Venkaiah Naidu. NDTV reiterated that its Hindi channel did not broadcast sensitive details of the terror attack on the Pathankot air base and that its reporters did not share any information that was different from what other channels and newspapers presented at the same time.
NDTV is incredibly grateful and overwhelmed by the unflinching support we have received since the ban was announced. Every association of journalists in every part of the country has stood up to fight for a constitutional right, making it clear that this is by no means about NDTV or one channel, but about the vibrant, free and responsible media that is such an important constituent of India's democracy.