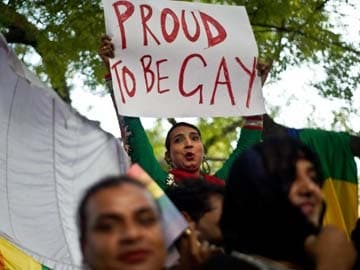 New Delhi:
The Supreme Court has expressed displeasure over statements made by some ministers, slamming the Supreme Court's judgement on homosexuality.
Chief Justice of India, P Sathasivam, said today, "We agree that that one or two statements by few ministers are not acceptable and they were not in good taste. Though they have right to criticise our judgements, persons occupying high positions must realise their responsibilities."
These comments were made by the Chief Justice during the hearing of a plea filed by a social activist, questioning the statements made by some of the ministers. The petitioner argued that ministers- Milind Deora, Kapil Sibal, Omar Abdullah and P Chidambaram - by criticising the Supreme Court verdict violated the secrecy of oath and should be disqualified.
"We can't say anything wrong with the statement of Finance minister. But others made unwanted comments," Justice Sathasivam said.
"Except making our displeasure we can't do anything. Though the statements are not appreciable we are not inclined to entertain the petition," he added.
On December 11, the Supreme Court brought back a colonial-era ban on gay sex, dealing a severe blow to the largely-closeted homosexual community in India and their long battle for legitimacy.
"We have gone back to 1860. The UPA government will look at all options. The legislative option takes time but I am not ruling it out," Finance Minister P Chidambaram said after the verdict.
Jammu and Kashmir Chief Minister Omar Abdullah had tweeted, "How can a lifestyle choice be illegal? SC removes red lights for equality yet not #377."
"Parliament must decriminalize homosexuality immediately because this verdict is sending out a very wrong message internationally about where India is heading," Union Minister Milind Deora had said.
The Supreme Court, in its verdict, had said the 2009 Delhi High court order decriminalising homosexuality is constitutionally unsustainable as only Parliament can change a law, not courts, which left critics wondering about selective judicial activism.