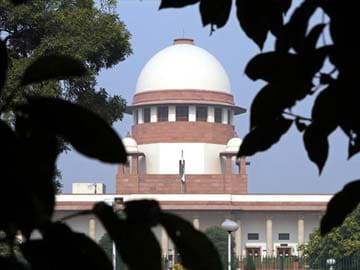 New Delhi:
Supreme Court today issued a notice to the Department of Telecommunication (DoT) seeking its response as to how to block websites with pornographic content in the country, particularly those featuring child pornography.
A bench headed by Justice BS Chauhan asked the Union Ministry of Communications and Information Technology, of which DoT is a part, to file its response within three weeks.
The bench passed the order after Additional Solicitor General Indira Jaising submitted that the Ministry of Information and Broadcasting, which was earlier issued a notice in the matter, is concerned with content on radio and television and not with regulating websites.
"No problem, we can increase the department," the bench said while issuing the notice to DoT.
The Centre had earlier told SC that it was difficult to block international porn sites in the country and sought time to consult various ministries in order to find a solution.
The court has also pulled up the Centre for taking such a long time in dealing with a "serious" issue while granting it time to devise a mechanism to block such sites, particularly those containing child pornography.
The court was hearing a petition filed by Indore-based advocate Kamlesh Vaswani who pleaded that although watching obscene videos was not an offence, pornographic sites should be banned as they were one of the major causes behind crimes against women.
The petition filed through advocate Vijay Panjwani says that the absence of Internet laws encourages people to watch porn videos and over 20 crore porn videos or clippings are freely available in the market, which have been directly downloaded from the Internet or copied from video CDs.