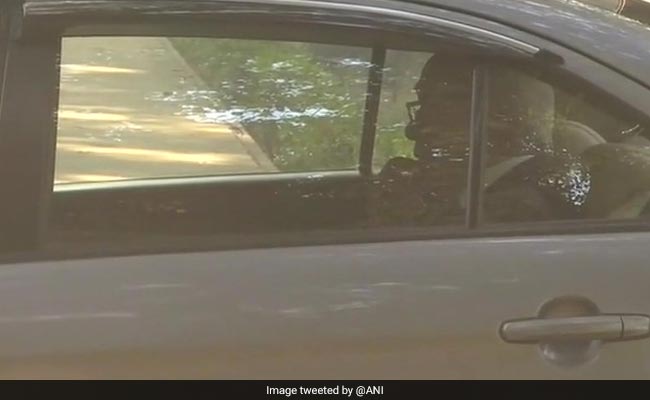 New Delhi:
The Congress challenged Prime Minister Narendra Modi today after his Principal Secretary, Nripendra Misra, went to the house of Chief Justice Dipak Misra, who is facing criticism from four of the most senior judges of the Supreme Court. The party, which has called the judges' allegations "extremely serious", said PM Modi must explain the reason of the visit.
The government has so far maintained silence on the unprecedented rift among the judges, following which Justice J Chelameswar, Justice Ranjan Gogoi, Justice M B Lokur and Justice Kurian Joseph went public yesterday with their concerns, saying, "democracy was at stake".
Nripendra Misra, 72, who has been serving as the secretary of the Prime Minister's Office since the BJP came to power in 2014, had gone to the house of the CJI this morning. He later said the visit was a personal one and he had not been able to meet Dipak Misra.
Within hours, senior Congress leader Randeep Surjewala tweeted: "As PM's Principal Secretary, Nripendra Misra visits CJI's residence at 5, Krishna Menon Marg; PM must answer the reason for sending this special messenger to Chief Justice of India".
In a two-page statement yesterday, the Congress had asked the Supreme Court judges to jointly discuss the points flagged by four judges. The Congress also asked that the senior-most judges of the Supreme Court should hear the petition that sought an inquiry into the death of Judge Brij Gopal Loya in 2014. Party chief Rahul Gandhi described the points raised by the four judges as "extremely important".
BJP spokesperson Sambit Patra had vehemently criticized the Congress stand and accused the party of dragging issues that "internal to the judiciary" and politicising that.
The government's top lawyer, Attorney General KK Venugopal, had said yesterday's press conference -- a first in the country by sitting judges of the Supreme Court -- "could have been avoided". Today he assured that "unity" among the Supreme Court judges will return by Monday.