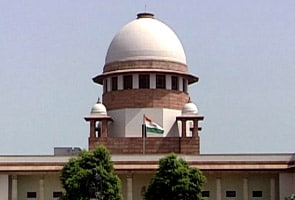 New Delhi:
The Supreme Court on Thursday hinted at speeding up of appeals pending in the court in cases of sexual harassment and crimes against women.
"Please wait for a week. I have something in mind. All matters like this one pending from 2004 and 2005 will be speeded up," said Chief Justice of India Altamas Kabir when the All India Democratic Women's Association's appeal in the Suryanelli rape case came up.
V K Biju, lawyer for the association, said: "The Chief Justice heard the appeal and said all such cases pending in the Supreme Court have to be fast-tracked."
In the Suryanelli case, a 16-year-old girl was gang-raped by 42 men over 40 days in 1996.
The girl from Suryanelli in Idukki district of Kerala was abducted in January 1996 and moved from place to place across Kerala.
On September 6, 2000, a special court sentenced 36 persons to rigorous imprisonment for varying terms. But the Kerala High Court acquitted 35 convicts.
The court convicted one person and sentenced him to five years in jail and a fine of Rs 50,000.