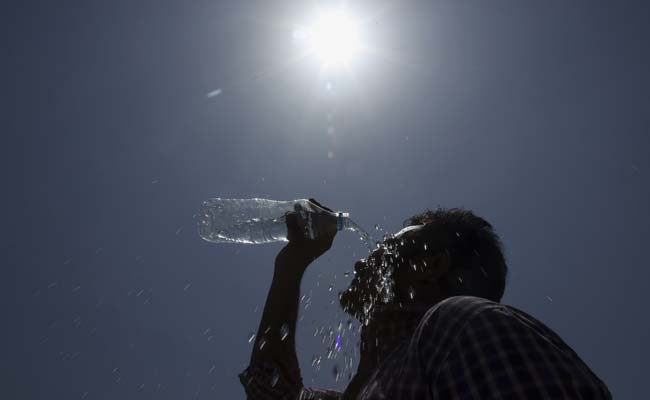 Bhubaneswar:
Sunstroke toll mounted to 17 in Odisha today even as the temperature dropped further following more rains which brought significant respite from the scorching heat.
The toll due to sunstroke increased by one following report of a heat-related death from Dhenkanal district, the office of the Special Relief Commissioner said.
Of the 17 heat related deaths reported in the state
so far this summer
- four each were in Sambalpur and Angul, three each in Bargarh and Sundargarh districts and one each in Balangir, Bhadrak and Dhenkanal, it said.
The mercury remained below the 40 degree celsius mark across the state during the day. The mark had been breached multiple times at many places during peak summer and at four places on Tuesday and nine on Monday.
Bhubaneswar remained the hottest place in the state at 39.1 degrees as all the major towns in western Odisha, which had virtually turned into a cauldron, recorded temperatures below 40 degree celsius.
Both Balangir and Titlagarh in western Odisha, which had been consistently above the 40 degree mark, recorded 38.5 degree celsius and 38 deg C respectively, the met office said.
The temperature in Cuttack was 37.4 degrees, according to the Met department here.
While rainfall in several areas of the state since Sunday has acted as a coolant, the met office forecast formation of a cyclonic storm over northern Andhra Pradesh and south Odisha. The system may develop into a low pressure triggering more rains in Odisha.
As per indications by IMD, monsoon is likely to hit the state around this week-end.