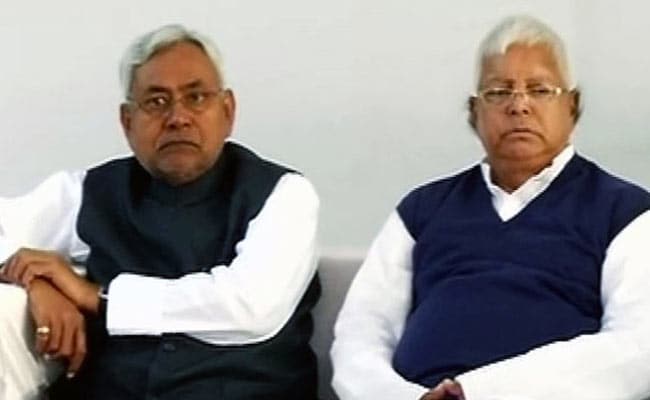 Highlights
Bihar alliance tested by raids on Lalu Yadav
His party upset with Chief Minister Nitish Kumar
Chief Minister has not made any comment questioning the raids
Patna:
Lalu Yadav will meet tomorrow morning with his legislators in Patna to discuss
the raids last week on his home and other properties
after both he and son Tejashwi Yadav were accused of corruption by the CBI.
Lawmakers from his party are most keen to seek an explanation for why not a single comment of support has been offered by their ally, Chief Minister Nitish Kumar, and other senior leaders of his Janata Dal (United) or JD(U). They pointed out that other opposition leaders like Sonia Gandhi and Mamata Banerjee have phoned Lalu Yadav. But not one JD(U) representative has tried to meet with Lalu Yadav to show some solidarity.
The concerted silence of the Chief Minister, who departed Patna on Friday for Rajgir, 104 km away, is being seen as tacit disapproval of a partnership increasingly punctured by differences.
Tejashwi Yadav, 27, is Nitish Kumar's deputy. In some measure of relief for him, sources close to the Chief Minister say that he does not believe that Tejashwi Yadav needs to be removed from office till a chargesheet explaining the early evidence against him is presented in court. Lalu Yadav, 70, has said that the case against Tejashwi Yadav should be disregarded because at the time of the alleged transgressions, he was a minor or under 18.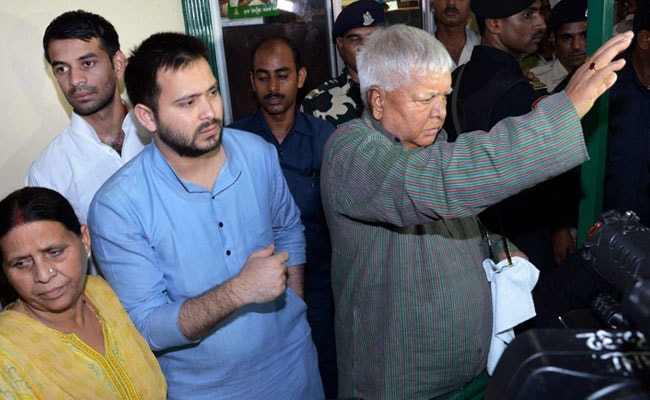 Lalu Yadav has pinned the raids and case against his son and him to the "arrogance" and political vendetta of Prime Minister Narendra Modi and BJP chief Amit Shah and has said it will not dissuade him from his campaign against them as fascist forces.
The CBI says that in 2006, while Lalu Yadav was union Railways Minister, he ensured that a company close to him was awarded the lucrative contract to run two heritage railway hotels in Bihar. In return, the promoters of that company used a string of shell firms to gift three acres in Patna to the Yadavs at a cost of 65 lakhs when the land was worth more than 30 crores. That land is now owned officially by Tejashwi Yadav and his mother Rabri Devi and was being developed as Bihar's largest mall till the central government recently suspended the construction for environmental reasons.
Lalu Yadav's opponents point out that Tejashwi Yadav had not declared the land as an asset as is required by law and that the mall was being developed by a legislator from Lalu Yadav's own party, signs, they say, of venality.
Lalu Yadav and Nitish Kumar have struggled repeatedly to find a smooth working relationship especially in recent weeks when the
Chief Minister decided to support rival BJP's candidate for President of India
. This means that he will be voting against other opposition parties like Lalu's and their other ally, the Congress, later this month.
To ensure that Nitish Kumar's break from a 17-party opposition front is not long-term, he has been invited to Delhi this week to discuss the opposition's likely candidate for Vice President whose election will be held in August, weeks after the President is chosen. His own party will meet on Tuesday in Patna to finalise its strategy on key political issues.