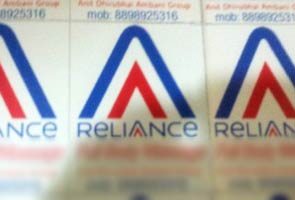 Mumbai:
Stickers defaming industrialist Anil Ambani and his Group ADAG were found pasted at various locations in Mumbai, police said today.
Reacting to this, the Anil Dhirubhai Ambani Group (ADAG) filed an FIR against unidentified persons yesterday, according to the police.
According to the police, stickers carrying objectionable remarks about the younger of the Ambani brothers and his corporate entity along with its logo were found pasted at various places in suburban Bandra.
"A mobile number was also mentioned on the stickers," Mangesh Pote, Senior Inspector at Khar police station, said.
"A manager-level ADAG official lodged complaint for defamation as well as misuse of the Group's logo," he said, adding that a probe was on to identify the culprits.