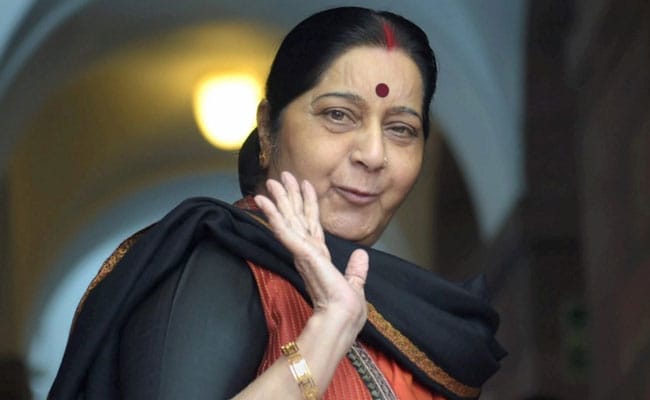 New Delhi:
There have been no new developments at the face-off site with China in Doklam and its vicinity and status quo prevails in the area, the government said today.
External Affairs Minister Sushma Swaraj said in a written reply to a question in the Rajya Sabha that India had consistently maintained that it was only through diplomatic channels that differences on such matters could be addressed.
"On the basis of persistent diplomatic communications, disengagement of Indian and Chinese border personnel in the Doklam area was accomplished on August 28 last year," she said.
There have been no developments at the face-off site and its vicinity since the disengagement, she added.
"The status quo prevails," Ms Swaraj said.
There were reports last month that China is building a full-fledged military complex in Doklam near Sikkim.
Responding to another question on China trying to build a road in Arunachal Pradesh, Minister of State for External Affairs V K Singh said an Indian Army patrol had observed three civilians believed to be Chinese nationals carrying out track construction in the Shiyung La area in Upper Siang district on December 28 last year.
"The three civilians returned to the Chinese side of the Line of Actual Control (LAC) on seeing the patrol," he said.
In accordance with agreed modalities, a flag meeting was arranged to discuss the intrusion and the Chinese side admitted that the three civilians had crossed the LAC and agreed to withdraw their equipment immediately, he added.
In response to a question on whether China had stopped providing information regarding the flow of Himachal Pradesh's Parchu river, Mr Singh said Beijing gives New Delhi hydrological data on the Brahmaputra (known as Yarlong Zangbo in China) and Sutlej river (Langqen Zangbo of which Parechu is a tributary) during flood seasons under the existing bilateral MoU.
"The Chinese side did not provide the hydrological information with respect to either of these two rivers in 2017. The issue has been taken up the Chinese side, who have conveyed that non-provision of data was due to technical reasons," he said.
Mr Singh added that the government continues to monitor the water flow in trans-border rivers, including the Sutlej, for early detection of any abnormality so that corrective and preventive measures are taken to safeguard the livelihood of the people in these regions.