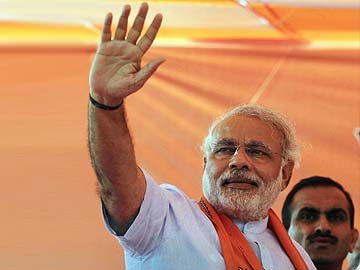 New Delhi:
The union government has cleared an inquiry into whether Narendra Modi and his government in Gujarat illegally spied upon a young woman architect. The Centre's plunge into the controversy known as "stalk-gate" has been reviled by the BJP, which has declared Mr Modi its candidate for prime minister.
"The commission is legally suspect and will be challenged in court," tweeted senior BJP leader Arun Jaitley, describing the Centre's decision as a transgression into the Gujarat government's domain.
The Centre has said a committee headed by a former Supreme Court judge will investigate "physical and electronic surveillance" in Karnataka, Himachal Pradesh and Delhi. The panel will also probe the alleged snooping into the call records of Arun Jaitley, which is being seen as a move to blunt the BJP's criticism of the Gujarat stalking probe.
Stalk-gate rests upon secretly-recorded phone conversations in 2009 between a former senior police officer in Gujarat, GL Singhal, and other members of the anti-terror squad in the state. Mr Singhal submitted many of these tapes to the CBI.
The conversations allegedly establish that the woman was being tailed at the instructions of a "saheb" or big boss - Mr Modi, according to the Congress.
The BJP has not refuted that the woman was followed by police officers; the party says her father, who was known to Mr Modi ,was worried about her safety and asked for her to be protected. Last month, a letter from the woman's father verified that claim, added that the woman was aware of her surveillance, and requested the National Commission for Women to ignore demands for an investigation out of respect for her privacy.
In an attempt to stem the damage, Mr Modi's government said a retired judge in Gujarat would investigate the allegations that laws were blatantly violated by the state's officials.
Earlier this week, the controversy proved to be scalable when a news website, gulail.com, said it had accessed more conversations that prove the woman was spied upon by Gujarat officials even when she was in Bangalore.
Get Breaking news, live coverage, and Latest News from India and around the world on NDTV.com. Catch all the Live TV action on NDTV 24x7 and NDTV India. Like us on Facebook or follow us on Twitter and Instagram for latest news and live news updates.