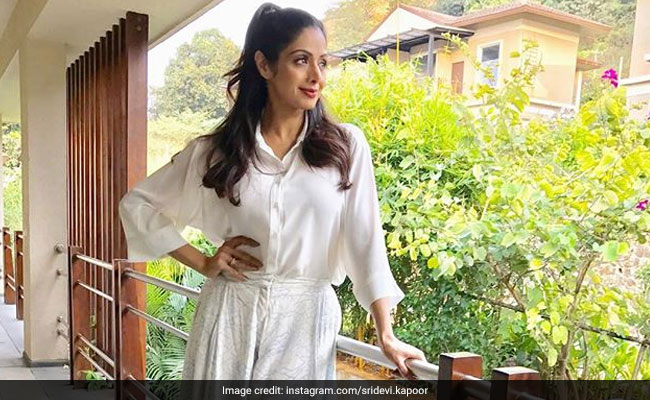 Dubai/ New Delhi:
Investigation into the death of Sridevi was closed, the Dubai Public Prosecutors Office today said ending speculation over the actor's sudden death. Her body
was also released to the family
, which is being flown to Mumbai, where funeral will be held tomorrow.
The actor was found dead three days ago at the Jumeirah Emirates Towers hotel, where she accidentally drowned in bathtub following loss of consciousness.
Family members, including her filmmaker husband Boney Kapoor and stepson Arjun Kapoor, took the body from the morgue to get it embalmed before heading for the Dubai airport for her final journey home.
The funeral will be held in Mumbai tomorrow, the family said in a statement.
Industrialist
Anil Ambani has sent an aircraft to Dubai
to bring back the actor's body to India.
Dubai Media Office, the official Twitter handle of the media office of the government, said in a series of tweets that the case is now closed.
"Dubai Public Prosecution has approved the release of the body of the Indian actress Sridevi to her family following the completion of a comprehensive investigation into the circumstances of her death," it said.
"Dubai Public Prosecution stressed that all regular procedures followed in such cases have been completed. As per the forensic report, the death of the Indian actress occurred due to accidental drowning following loss of consciousness. The case has now been closed."
The Dubai Police said on its Twitter handle yesterday that Sridevi drowned in her bathtub after she loss consciousness. The case was transferred to the Dubai Public Prosecution, which carried out further investigation and procedures followed in such cases.
Sridevi, Boney Kapoor and their younger daughter Khushi had gone to Dubai to attend the wedding of Mr Kapoor's nephew Mohit Marwah. Boney Kapoor returned to Mumbai with their daughter after the wedding on Tuesday, February 20, while Sridevi stayed back. Boney Kapoor returned to Dubai on Saturday to surprise his wife, reports said. The couple was to go out for dinner, but Sridevi collapsed in the bathroom while getting ready.
(With inputs from PTI)