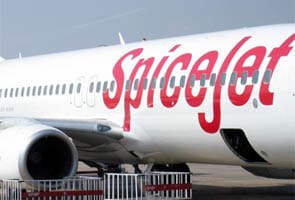 New Delhi:
SpiceJet has been directed by a consumer forum here to pay a compensation of Rs 22,000 to a visually-impaired man for over a four-hour delay of his flight from Kathmandu to Delhi.
The South West District Consumer Disputes Redressal Forum said the Chennai-based airline had given no evidence to support its contention that the delay was due to heavy air traffic and held SpiceJet guilty of being negligent and deficient in service to Delhi resident Jaikishan Aggarwal.
"In the instant case, the opposite party (SpiceJet) took the defence that the flight was delayed due to heavy air traffic. Since no evidence has been given in support of the defence, we hold it guilty of negligence and deficiency in service," said the forum presided by Narendra Kumar.
The bench ordered the airlines to pay Mr Aggarwal Rs 20,000 as compensation and Rs 2,000 as litigation cost.
Mr Aggarwal had booked tickets for himself, his wife and other family members on September 9, 2010 for a Delhi-Kathmandu round trip.
Accusing SpiceJet of being negligent and deficient in service, Mr Aggarwal had told the forum that it did not provide even adequate refreshment to him and other family members during the long wait at Kathmandu airport on return trip.
As the departure time of return flight was 10.45 am, they had arrived at the airport by 8 am, he said adding that they were initially informed that there would be a 15 minute delay in take-off, but the flight finally took-off at 3.24 pm.
In its defence, SpiceJet had referred to the terms given in the ticket and the Carriage by Air Act to contend it was not liable for damages due to delay in the flight.
It had said that Mr Aggarwal's flight had been delayed by about four hours due to heavy air traffic.