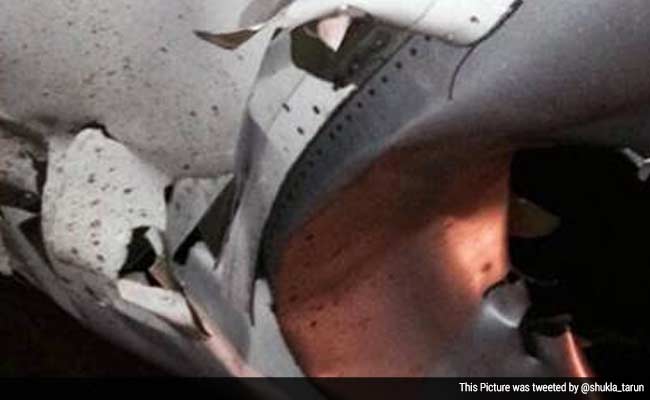 Surat:
140 passengers of a Delhi-bound SpiceJet flight from Surat had a narrow escape on Thursday evening when the aircraft hit a stray buffalo on the runway, as it was about to take-off.
Due to the hit, the aircraft's engine suffered damage and the take-off had to be aborted. The incident occurred around 7 pm.
"A Surat-to-Delhi SpiceJet aircraft, Flight number SG 622, carrying around 140 passengers excluding crew members today hit a stray animal on take-off roll at Surat airport," said Siddharth Kumar, an airline's spokesperson.
All passengers were reported to be safe; the plane though was grounded.
The passengers were later booked on an alternate flight which had come from Mumbai and was Delhi-bound.
Due to stray-animal menace, SpiceJet has also decided to suspend its services on Surat airport for an indefinite period.
"All SpiceJet flights from Surat to be indefinitely suspended after one of our aircraft hit a large stray animal on take-off toll today. Suspension will be effective as soon as possible," Mr Kumar said.
Surat is a small airport which handles about three flights daily. The airport became operational about two years ago.