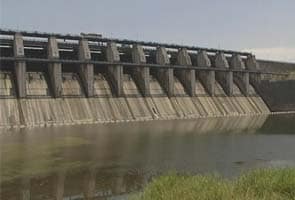 Mumbai:
A massive irrigation scam in Maharashtra, allegedly worth 70,000 crores, will be examined by a Special Investigation Team (SIT), the Maharashtra government announced today.
The decision could further strain the fractious relationship between the two parties that co-govern the state -the Congress and Sharad Pawar's NCP or Nationalist Congress Party.
The irrigation department has been with the NCP for over a decade. For most of that period, Mr Pawar's nephew, Ajit, was Irrigation Minister.
An economic survey conducted by the state earlier this year revealed that though thousands of crores have been spent on constructing dams and canals, a negligible 0.1% land has benefitted.
The Opposition and Right to Information Activists pushed for Ajit Pawar's resignation a few months ago. He quit as the state's deputy chief minister but returned after nearly 10 weeks when a "white paper" or financial statement by the government appeared to exonerate him.