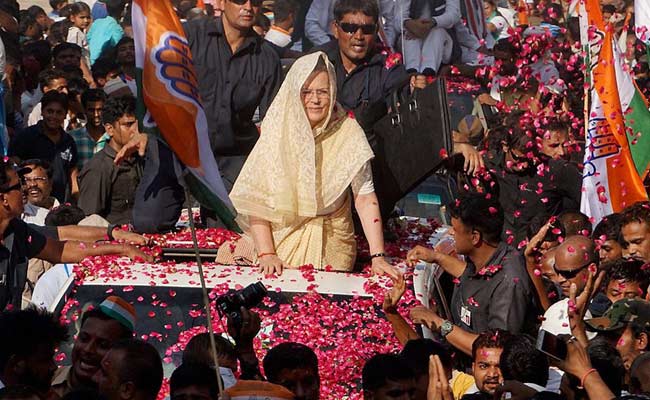 New Delhi:
Congress President Sonia Gandhi, who underwent surgery to fix a dislocated shoulder after she collapsed due to exhaustion during a rally at Varanasi, is recovering well and also did some exercises on Saturday, hospital authorities in New Delhi said.
The Congress president was admitted to Sir Ganga Ram Hospital on August 3.
A medical bulletin from the hospital said today that she is "making steady progress".
"Mrs Sonia Gandhi is making steady progress. Her condition is stable and all vital parameters are normal," D S Rana, Chairman (Board of Management), Sir Ganga Ram Hospital said.
"She walked and did some exercises today," he said.
Mr Rana also said Dr Prateek Gupta, Orthopaedic Consultant from Sir Ganga Ram Hospital and Dr Sanjay Desai from Mumbai who operated on Mrs Gandhi for shoulder injury, are happy with her progress.
The surgery was performed on Thursday.
At the time of admission in the hospital, the Congress chief was also suffering from dehydration and fever.
Mrs Gandhi, who fell ill during her Varanasi rally early this week, was initially admitted to the Army Research and Referral Hospital. Defence Minister Manohar Parikkar and several senior Congress leaders, including Ghulam Nabi Azad, called on her at the Army hospital.