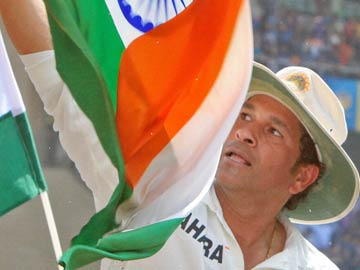 New Delhi:
Congress President Sonia Gandhi on Saturday congratulated Sachin Tendulkar on being chosen for the Bharat Ratna, describing him as an youth icon and a role model for sportspersons.
"Sachin is one of the greatest youth icon and a definite role model for sportspersons," she said in her congratulatory message.
She also congratulated Prof. C N R Rao, the "outstanding and world renowned scientist" on his getting the Bharat Ratna.
Tendulkar (40) and Prof. Rao (89), both of whom are recipients of Padma Vibhushan - the country's second highest civilian honour, join a list of 41 eminent personalities to be chosen for the award given in recognition of exceptional service of the highest order since it was instituted in 1954.