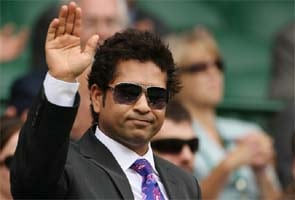 New Delhi:
A Delhi court today awarded maximum life imprisonment to six HuJI men for plotting to kidnap cricket icons Sachin Tendulkar and Sourav Ganguly in 2002.
"The punishment must send a clear message that India is not nor will it become a safe haven for terrorists", Additional Sessions Judge Pinki said while sentencing the convicts, including three Pakistanis, who had also planned to attack Bhabha Atomic Research Centre and assassinate former President A P J Abdul Kalam, to life term.
The court accepted the Delhi police's plea to award the maximum sentence to them under the POTA for plotting to kidnap the cricketers and for involving in anti-national activities.
"Terrorism is a unique crime. It has no equals. Terrorism anywhere is a threat to peace," the court said while stressing that the terrorists cannot be given lenient sentence as they attacked the fundamentals of society.
"It is far more insidious as it attacks our values of life and seeks to destroy the fundamentals to which we are committed", the court said in its order on the quantum of sentence.
While pleading for a lenient view, the HuJI militants had contended that the Delhi High Court had reduced the sentence of three of their associates, who pleaded guilty, to only eight years jail term in 2005.
The court, however, refused to take a lenient view towards the convicts saying they were not repentant.
"There is no evidence that these convicts are remorseful for their conduct that was illegal and potentially lethal nor is there any possibility of their rehabilitation," the court said.
The court had on December 24 held all the six men guilty under various provisions of the POTA and the Indian Penal Code (IPC).
The three convicts from Pakistan are Tariq Mohammed, Arshad Khan and Ashfaq Ahmed.
Besides them, three Indians - Mufti Israr, Ghulam Qadir Bhatt and Ghulam Mohd Dar - were also held guilty in the case.
The convicts wanted to secure the release of two HuJI terrorists Nasarullah Langrial and Abdul Rahim who were then lodged in different jails, the police had alleged.
It was also alleged by the prosecution that Rahim was an associate of Asif Raza Khan, an aide of Umar Sheikh who was released by the Indian Government along with others in return for the release of passengers of the hijacked Indian Airlines plane IC 814 in Afghanistan in 1999.