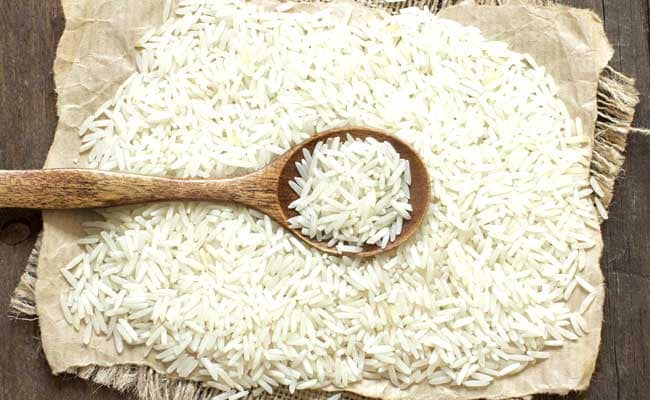 New Delhi:
The Supreme Court-appointed Special Investigation Team (SIT) on black money will monitor the probe into the alleged over Rs 1,000-crore scam in export of high-quality Basmati rice to Iran which was fraudulently diverted mid-sea to Dubai.
The Directorate of Revenue Intelligence (DRI), which has unearthed the scam, has shared relevant details of the case with the SIT, which will monitor the agency's probe, official sources said.
With this, the DRI will have to share its probe details periodically with the SIT during the review meetings, they said.
The SIT, which is headed by former Supreme Court judge MB Shah, is responsible for investigating cases of black money stashed abroad through coordination of various members from Reserve Bank of India (RBI), Intelligence Bureau (IB), Enforcement Directorate (ED), Central Bureau of Investigation (CBI), Financial Intelligence Unit, Research and Analysis Wing (RAW) and DRI.
According to the probe being done by the DRI, over two lakh metric tonnes of Basmati rice was illegally offloaded in Dubai in the last over a year instead of in Bandar Abbas in Iran, official sources said.
Over 25 big exporters from Haryana and Punjab are under the scanner of DRI and other agencies for their involvement in the multi-crore scam. Both the DRI and SIT have referred the case for probe by ED also, they said.
Explaining the modus operandi, the sources claimed the rice would be taken to Gujarat's Kandla Port by these exporters. They would then file Shipping Bills--documents filed with customs authorities carrying details of goods to be exported, consignor and consignee--for export to Iran, the sources said.
Instead of the consignment reaching Iranian shores, it would be diverted mid-sea to Dubai allegedly with connivance of cargo ship operators carrying the goods.
Surprisingly, payments were also made from Iran to these exporters in India. Importers and port officials would allegedly acknowledge the receipt of rice and allow payment to be made against it here, they said.
What is worrying for intelligence agencies here is that they do not know the end-use of rice off-loaded in Dubai. They suspect use of rice as barter system to fund some illegal activity like terror financing, the sources said.
While India lost foreign exchange which it could have got from Dubai in case of genuine trade, Iran was also deprived of customs duty it would have been entitled to if rice was delivered at its shore, they said.
The authorities suspect the proceeds of the scam assumed the form of black money.
(This story has not been edited by NDTV staff and is auto-generated from a syndicated feed.)