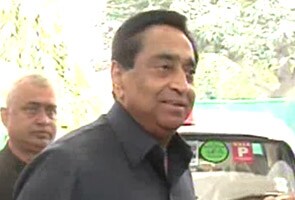 Washington:
India has sought clarification from the US on whether Urban Development Minister Kamal Nath has diplomatic immunity in view of summons having been issued against him by a US court on a lawsuit alleging his involvement in the 1984 anti-Sikh riots.
The US has not responded so far. The matter is under examination, according to information available here.
The clarification was sought by the Indian Embassy following the case filed against him by an NGO, Sikhs for Justice, in April last year.
Some reports said the US was disinclined to grant diplomatic immunity to Kamal Nath on the ground that they would not like to step in a matter between an NGO and him but Indian officials did not confirm it.
Kamal Nath was quoted as saying, "as far as I know, the US has not rejected it (India's request), at least not to my knowledge. I have never been charged with any offence here in India in the last 25 years".
The minister's lawyers denied that he has been served summons in the case as claimed by a memebr of the NGO.
They contended that 740 cases were filed in India relating to the 1984 anti-Sikh riots and Kamal Nath's name did not figure in any of them.
"Discussions are underway between the Indian Embassy and the US authorities on the issue (diplomatic immunity)," they said.