Patna:
If any finger or hand is raised against Prime Minister Narendra Modi, it should be chopped off - the threat comes from the ruling BJP's top leader in Bihar, Nityanand Rai. Responding to condemnation of his statement, the parliamentarian has clarified that he used a figure of speech.
Mr Rai, an MP from Bihar, was addressing a function in the presence of Deputy Chief Minister Sushil Modi on Monday when he made the comments.
Each citizen of the country, he said, should be proud that a "
garib ka beta
" (the son of a poor family) rose from humble beginnings to become Prime Minister.
"
Unki ore uthne waali ungli ko, uthne waale haath ko...hum sub milke...ya to tod dein, zaroorat pari to kaat dein
(Any finger or hand raised towards him, (PM Modi) we should together, either break it or if needed, chop it off)," he thundered, wagging his finger.
Mr Rai is unfazed by criticism of the apparent threat. "Only those who are anti-national and anti-poor will object to the statement. I said PM Modi is the messiah of the poor. Those who raise fingers at the poor and
swabhimaani
(self-respecting), they are raising it at the Prime Minister. He destroyed corruption, poverty, black money...What I said is a proverb...I mean that there is no space for such forces in the country."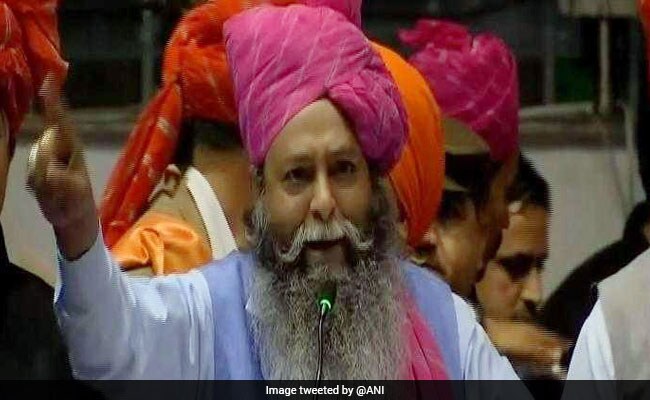 On demands for his apology, the BJP leader shrugged: "If people don't understand, they should try to...If they can't, what can I do? People threaten to bury people...what I said was not as bad as that."
The comment comes close to a huge controversy over a
BJP leader in Haryana, Surajpal Amu
, announcing a bounty of Rs 10 crore for the heads of actor Deepika Padukone and director Sanjay Leela Bhansali in the middle of Rajput protests against their film Padmavati.
The BJP has demanded an explanation from Mr Amu, who says he gave the statement as a "Rajput" and not as someone who holds a post in the ruling party.
Get Breaking news, live coverage, and Latest News from India and around the world on NDTV.com. Catch all the Live TV action on NDTV 24x7 and NDTV India. Like us on Facebook or follow us on Twitter and Instagram for latest news and live news updates.