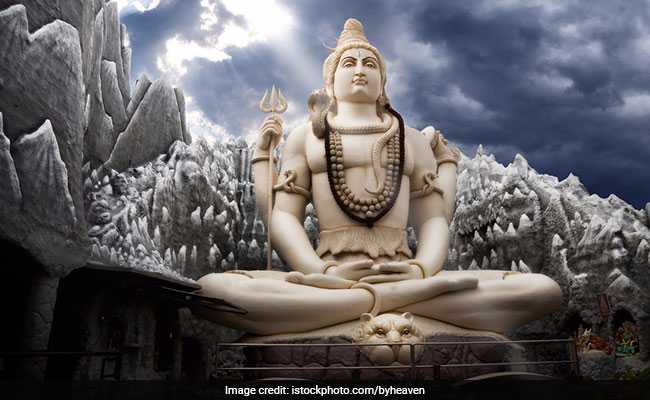 New Delhi:
Shivratri is observed as the "night of Shiva", the Hindu god, who is referred as "the destroyer of evil." This special day is not for celebrations and merry-making but to worship Lord Shiva, introspect and become meditative. While Shivratri comes once every month, Maha Shivratri or the "great night of Shiva" comes once in a year, just before the arrival of Spring season in the month of February or March. Its date keeps changing every year as it is related to the lunar calendar. This year, Maha Shivratri will be celebrated on February 13, Tuesday, and will be extended till February 14. Lord Shiva, depending on his various qualities, have been recognised and called by 108 different names: Maheshwara, Shambhu, Soma, Shashvata, Parameshwara and others.

How Is Shivratri Celebrated?
There are certain perceptions about the festival. While some head to Shiva temples or go on pilgrimage to Jyotirlingams, some celebrate it as the day to observe stillness by chanting of shiva mantra "Om Namah Shivaya", praying to Lord Shiva, keeping fast, practicing yoga, meditation and self-restraint. The ardent devotees keep awake all night, also called "jaagaran".

The major Jyotirlinga Shiva temples of India - in Varanasi and Somnatha - are frequented on Maha Shivaratri by the Shiva devotees. It is also celebrated in the temples all over Maharashtra, Andhra Pradesh, Karnataka, Kerala, Tamil Nadu and Telangana.

What Is Significance Of Shivratri?
There are several legends around Maha Shivratri. According to a legend, Maha Shivaratri was the day when Shiva drank poisonous negativity to protect the world. Another legend says that it is the night when Shiva performs the heavenly dance of creation, preservation and destruction, while some believe that this is the night when Shiva and Parvati got married.