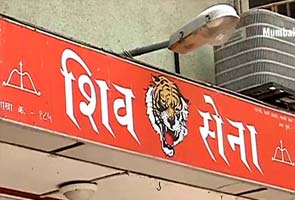 Mumbai:
The Shiv Sena's Sunil Prabhu was on Friday elected the new mayor of Brihanmumbai Municipal Corporation, India's richest and biggest civic body.
Mr Prabhu, 42, defeated Congress nominee Sunil More in the mayoral elections held here.
Mr Prabhu secured 125 votes, while Mr More got only 65 votes in the 227-member civic corporation.
Sena's alliance partner, Bharatiya Janata party's long time corporator Mohan Mithbavkar was elected deputy mayor, trouncing Nationalist Congress Party's Khan Haroon Yusuf.
Earlier this week, Shiv Sena chief Bal Thackeray and party executive president Uddhav had given the green signal to nominate Mr Prabhu, who will enjoy a two-and-half years' term.
A good orator with superb organisational skills, Mr Prabhu has earlier served as chairman of the powerful standing committee of the BMC.
Although the SS-BJP-Republican Party of India (RPI) grand alliance fell short of a simple majority after last month's civic elections, they managed to secure support of Independents and smaller parties, including two corporators of Akhil Bharatiya Sena, led by mafia don-turned-politician Arun Gawli.
Incidentally, Mumbai had two women mayors in the past five years owing to reservations, but this time the post fell under open category.
Shubha Raul and Shraddha Jadhav were the two previous women mayors of the BMC - which has an annual budget of Rs 21,000 crore.