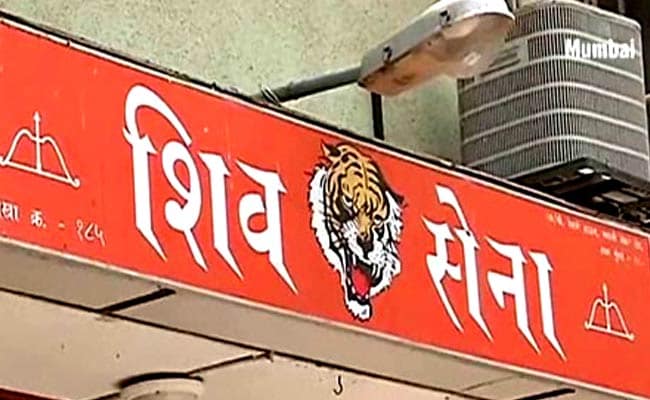 Mumbai:
Taking a dim view of money sanctioned from Maharashtra Chief Minister's Relief Fund for a dance troupe's foreign tour at a time when a poor girl from Latur district committed suicide, the Shiv Sena has said it depicts "unhealthy mindset of the government".
Swati Pitale, a Class XI student from Jadala village near Latur, allegedly committed suicide recently as she could not manage Rs 260 for her bus pass to go to school.
In her suicide note, the girl purportedly said she took the extreme step as she could not bear to see her parents suffer and worry about arranging marriage for their daughters.
"With the girl's suicide, it has become clear that those in power can only speak. On one hand Swati committed suicide due to poverty and on the other the state government approves Rs 8 lakh to fund a dance troupe to Bangkok. This depicts the unhealthy mindset of the state government," the Sena said in an editorial in party mouthpiece 'Saamana'.
Many such young girls may be on the verge of committing suicide, the ruling alliance partner said while describing such incidents as a blot on the state's image and sought to know what the government plans to do about it.
"At one point, the 'Latur pattern' was famous in the education sector. Now, the region has developed a 'suicide pattern'. It is a blot on the image of Maharashtra. Those who say the ink attack on Sudheendra Kulkarni brought disrepute to the state, should now answer if this incident has brought repute," the party said.
Taking a dig at its senior ally, the Sena said, "Shiv Sena ministers say they are not treated with respect and are not taken into confidence before taking decisions. We are happy that we were not taken into confidence before allotting Rs eight lakh for this foreign tour or we too would have been cursed by Swati."
While the government celebrates its one year in power, it should also ensure such incidents are not repeated, the Sena stressed.
A Right To Information (RTI) query filed by activist Anil Galgali recently found that Chief Minister Devendra Fadnavis had approved Rs eight lakh for a government employees' dance troupe to participate in a competition in Bangkok in December.