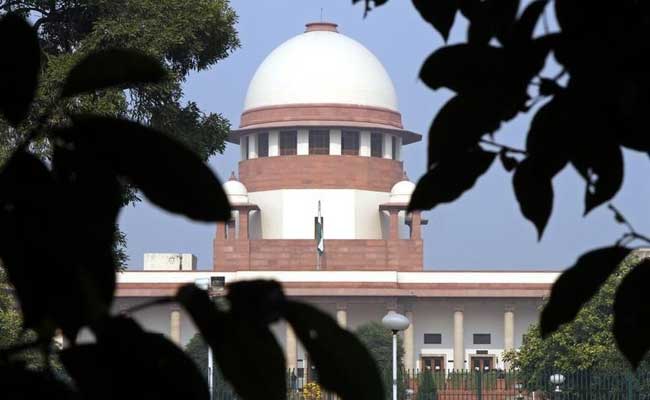 New Delhi:
The Supreme Court on Friday posed tough questions on allotment of Rs 1,078 crores under National Urban Livelihood Mission (NULM) to states and asked the Centre to apprise it as to what happened to the huge money and whether new shelter homes for urban poor have been built.
Highlighting the need to monitor the use of funds by the Centre, the top court sought details of the expenditure and observed that it seemed that "money has been wasted".
"On what basis have you released 1,000 crore? Tell us how many shelters have you made and on what basis?," the social justice bench of justices Madan B Lokur and U U Lalit said.
The top court also pulled up the Centre for not effectively monitoring the implementation NULM which was meant for urban poor and homeless people.
"I don't know whether you have been to a shelter home or not. But when I was working as the Delhi High Court judge, homeless people said they don't want to go in the shelter.
These shelters are usless, even the homeless person doesn't want to live inside them," Justices Madan B Lokur said.
Additional Solicitor General Pinky Anand told the bench that efforts were on to make the shelters liveable and the government was taking the matter with utmost "seriousness".
Advocate Prashant Bhushan, appearing for one of the petitioners, said the authorities should take into account the actual number of homeless people and the number of shelters required for them before commencing the construction.
Advocate Bhushan also said the basis on which shelters would be provided should also be indicated before the proposals are sanctioned.
"They always say that they don't have land for construction of shelter homes. They have land for malls, five star hotels, shopping complexes but they don't have land for homeless," he said.
Earlier, the Centre had said that 27 states, including Union Territories, have set up the executive committee in terms of NULM for the purposes of permanent housing structures in 790 urban cities.
It had said that the matter is being taken up with the remaining states and UTs to ensure that the executive committees are put in place at the earliest.
The ministry had also stated that it would regularly monitor the setting up permanent housing structures and the states and UTs would be asked to give monthly reports.