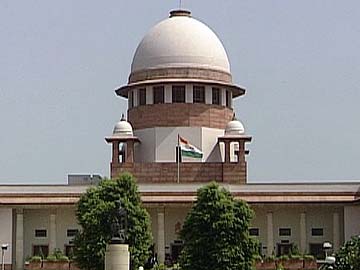 New Delhi:
The Supreme Court today refused to ban Shariat courts but said they have no legal sanction and a fatwa or diktat pronounced by them is not binding on anyone.
"No religion is allowed to curb anyone's fundamental rights," the top court said on a petition by a Delhi-based advocate who challenged parallel religious courts run by institutions like the Darul Qaza and Darul-Iftaa.
The court said that Islamic judges, who interpret religious law, can only rule when approached and their decisions are not legally binding.
The order was welcomed by many Muslim leaders. "The order seems to be in consonance with the way Shariat courts function," said Maulana Anisur Rahman of the Imarat Shariah in Patna.
The petitioner in the case, Vishwa Lochan Madan, had argued that Shariat courts decided on religious and social freedoms of Muslim citizens and restricted their fundamental rights with their fatwas.
The court had reserved its verdict in February, saying, "These are political-religious issues. We can't decide them. In this country some people believe Gangajal can cure all ailments. It is a matter of belief."
Mr Madan's petition in 2005 had cited the case of a Muslim woman who was forced to leave her husband because a fatwa directed her to live with her father-in-law who had allegedly raped her.
Zafaryab Gilani of the Muslim Personal Law Board said the Supreme Court ruling vindicated his group's contention that Sharia courts were not a parallel judiciary.
"It is just like an arbitration between parties," he told the NDTV, adding, "This ruling will encourage us to work under the framework not that Supreme Court recognizes us."
Get Breaking news, live coverage, and Latest News from India and around the world on NDTV.com. Catch all the Live TV action on NDTV 24x7 and NDTV India. Like us on Facebook or follow us on Twitter and Instagram for latest news and live news updates.