Highlights
Emergency amputation was carried out after gangrene affected the leg.
Two veterinary doctors were flown in from Mumbai for operation.
Shaktiman's leg was mangled during a BJP protest on Monday.
Dehradun:
Shaktiman, the horse beaten brutally during a BJP protest at Uttarakhand's Dehradun, stood for the first time in three days on Thursday night.
It has lost the leg that was mangled after repeated blows with sticks.
An emergency amputation was carried out after it became clear that the horse could die of gangrene from the wound. "Doctors felt that the horse might lose its life by morning due to the spread of gangrene, so we decided to amputate its leg urgently," said Uttarakhand police chief BS Sidhu.
A prosthetic limb will help Shaktiman walk again.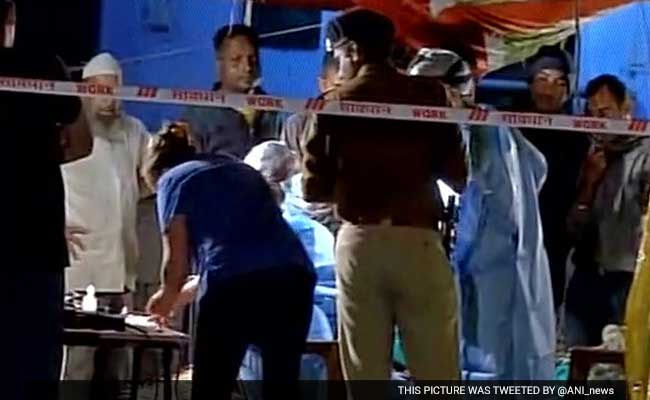 Visuals on TV of the 14-year-old police horse hobbling in pain, dragging its crushed, bloodied hind leg after being attacked allegedly by protesters drew strong emotional reactions across the country. The hashtag #PrayForShaktiman became a trending topic on Twitter as news of its amputation surgery spread.
The horse was lying prone when BJP lawmaker Ganesh Joshi, who was accused of beating the horse repeatedly with a stick, visited it earlier today. "I came here out of humanity...I didn't hit the horse but an innocent animal has suffered," said Mr Joshi.
The BJP lawmaker is in the footage, holding a stick and poised to strike, but he is never seen hitting the horse. Another man seen dragging down the policeman riding Shaktiman and pulling at its saddle and reins, causing its fall, was arrested today.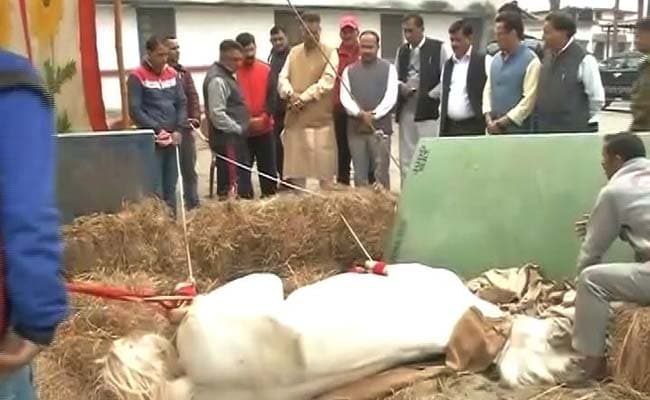 Earlier, Shaktiman had gone through a five-hour surgery by a team of 10 doctors. .
Over the past three days, the police had to ward the suffering horse from a crowd of visitors, including politicians.
Among them was Uttarakhand Chief Minister Harish Rawat, who said he would make sure the animal got the best treatment possible.
The horse has been a part of police ceremonial parades since it was a three-year-old colt.
Doctors say it may never walk or run like before.