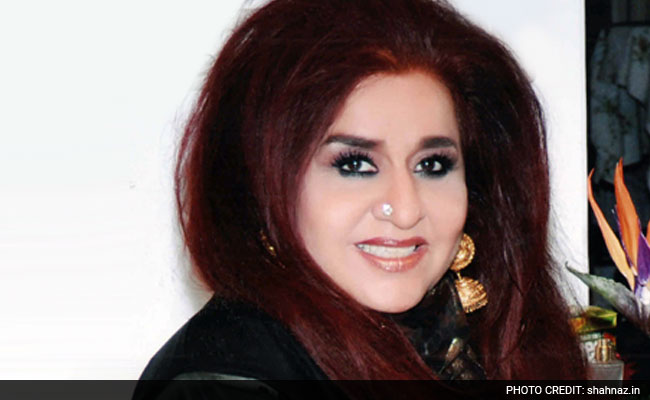 London:
Leading Indian herbal beauty expert Shahnaz Husain has brought her unique range of products aimed at alleviating the effects of chemotherapy on the skin and hair to the UK.
The Chemoline range, part of Shahnaz Herbals' corporate social responsibility (CSR) initiative, will be available at London's famous Selfridges store as well as through a local UK distributor.
"It was the extreme distress of cancer patients that prompted me to start working on Ayurvedic ingredients, known for their powerful healing properties. They actually help to set up a healing process in the body and also help calm the nerves and reduce stress," explained Ms Husain, during a visit to London last week.
"Chemotherapy, the treatment given for cancer, has several side-effects and one of the most visible and distressing is hair loss...Our Chemoline scalp tonic and skin cream help restore the natural balances of the body. I feel grateful that I have had this opportunity to promote Brand India and Ayurveda," the founder-CEO of Shahnaz Herbals Inc added.
Besides the Chemoline range, she also launched her new Jasmine Moisture Mist and the Shahnaz Husain Signature Perfume, created by the House of Galimard in Grasse, France, in the UK.
"The Moisture Mist is a breakthrough innovation, based on nanotechnology. It is designed to revitalise and refresh the skin, maintaining the desired moisture level. It is a blend of natural rehydrants, nutrients and antioxidants like rose water, aloe vera, date, cucumber seeds, ginseng, Vitamin E, jasmine flower, malkangini and padmaka (Himalayan herbs)," Ms Husain said.
The signature perfume has been created to match her persona and style and in keeping with her commitment to plant power. All these products will be available at the Shahnaz Herbal counter at Lloyds Pharmacy in Selfridges. Pratik Shah, director of JK Health & Beauty Limited, will also distribute Shahnaz Herbal Products across the UK.
"We entered the international market in the UK as far back as 1982, during the Festival of India when we were given a counter in the Perfumery Section at Selfridges. To stand up alone and sell India's ancient civilization in a jar was not easy but I was convinced that India will lead the world with Ayurveda and plant power. Today, the West is going back to nature and has got into India in a big way," said the beauty expert.
She will be back in the UK in the coming weeks to launch a special range targeted at the Arabic market.