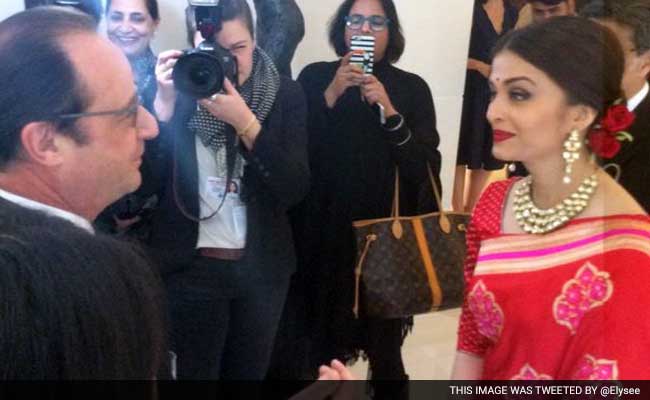 New Delhi:
Actor Aishwarya Rai Bachchan met President Francois Hollande at a special lunch hosted by French envoy Francois Richier in Delhi today.
The 42-year-old actor has been a frequent visitor to the Cannes Festival in France for over a decade. She is also a recipient of 'Knight of the Order of Arts and Letters', the second highest French civilian honour.
French President Hollande, who is on a three-day visit to India, was the Chief Guest at the Republic Day celebrations today.