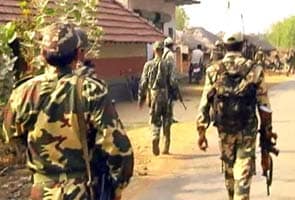 New Delhi:
Western Army Commander Lt General Sanjeev Chachra has decided to terminate services of seven jawans of armoured unit, 16 Cavalry, for gross indiscipline and attempt to instigate fellow jawans against seniors following a court of inquiry.
This decision has come in less than a year after a massive rebellion had broken out in the unit posted at Samba in Jammu and Kashmir, following a suicide by a jawan, V Arun, on August 8, 2012.
Four more jawans and three Junior Commissioned Officers or JCOs face disciplinary action for the incident which sent ripples through the Army for the free-for-all that broke out between jawans, JCOs and officers following the suicide.
Officers and their families were allegedly locked up by the irate jawans. Reinforcements had to be sent to rescue the officers.
The Western Army Commander has also recommended administrative action against four officers and five JCOs for dereliction of duty. Thirty-nine other jawans are being moved out to another unit, Army sources said.
The incident was one of the three such incidents of indiscipline reported across the Indian Army in 2012. Other courts of inquiries are still in progress.