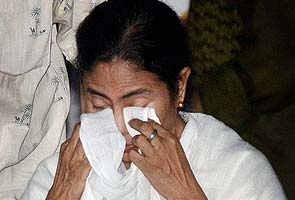 Kolkata:
In a huge setback for West Bengal Chief Minister Mamata Banerjee, the Calcutta High Court has ruled that the state government's announcement of dates for the panchayat polls was illegal. Ms Banerjee's government had first announced that the elections would be held in two phases on April 26 and 30. Later, the poll dates were changed to May 6 and 8.
The High Court has upheld the supremacy of the State Election Commission (SEC) which had dragged the Trinamool government to court over the issue. The poll panel had advocated for three-phased polls.
Upholding the validity of Section 42 of the State Panchayat Election Act 2003, which empowers the state government to notify elections only after due consultations with the SEC, the court observed that the former had failed to adhere to the rules and hence, its unilateral decision of conducting polls was illegal.
The government will now appeal against the Calcutta High Court's order.
It had contended that it wanted the elections to be held in February, and that the SEC was forcing delays to help Opposition parties who weren't ready to face voters.
The court has also asked the government to provide the SEC details of security forces and observers available with it for the elections by tomorrow. The poll panel will accordingly decide on its requirements.
The Mamata government has opposed the use of central paramilitary forces during the elections, saying that state police was enough for providing security.
Government leaders say that using paramilitary forces will telegraph a law and order problem in the state, which is unacceptable to them.
Panchayat bodies in the state's 17 districts, elected for a five-year period, complete their terms in July.
Left controls 13 districts, two each with the Congress and Trinamool and the results of the elections will indicate the popularity of major political parties before next year's Lok Sabha election.
Get Breaking news, live coverage, and Latest News from India and around the world on NDTV.com. Catch all the Live TV action on NDTV 24x7 and NDTV India. Like us on Facebook or follow us on Twitter and Instagram for latest news and live news updates.