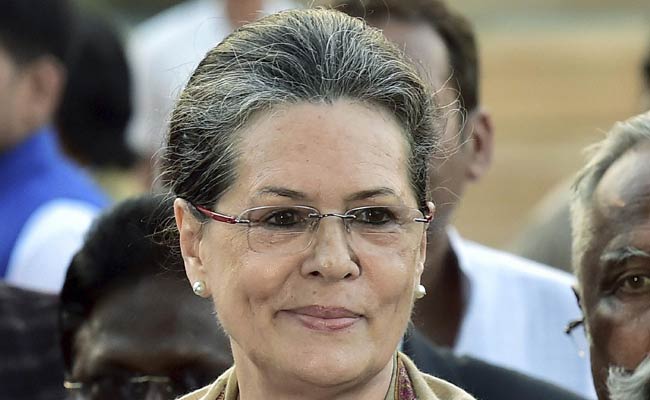 New Delhi:
Senior Congress leader and former Union minister Hans Raj Bhardwaj made a direct attack on party president Sonia Gandhi, alleging that she "shared no responsibility" and was in the "grip of sycophants and corrupt people".

"It is a matter of great sorrow that our leaders are getting summons from the court... those at the top level including at the level of the Prime Minister.

"Does Sonia Gandhi not understand what happened, why it happened and who did it? Everything is known. That is the style. Sharing no responsibility and yet do everything," Mr Bhardwaj told a private news channel.


The 77-year-old, once known to be a Gandhi family loyalist, alleged that Mrs Gandhi was "in the grip of couple of sycophants and corrupt people".
At the same time, he defended her son Rahul Gandhi saying that the Congress Vice President was "put in difficulty unnecessarily" in the Lok Sabha elections last year.
"Why blame him? He is in no position. He is simply Vice President. He was unnecessarily put in difficulty in the Lok Sabha elections. The party should move in general elections. The party did not move. It was a walkover given by the Congress," he remarked.
Mr Bhardwaj alleged that the move to amend the Information and Technology Act was initiated by the then minister A Raja as his party, the DMK, was apprehensive that something would appear on Facebook.
"So in order to curb that, as a preventive measure, it was done. I know personally that it was Raja's Ministry which amended the I-T provision along with other amendments," he said.
Mr Bhardwaj was not included in UPA-II after holding the Law portfolio in UPA-I and was made a Governor.