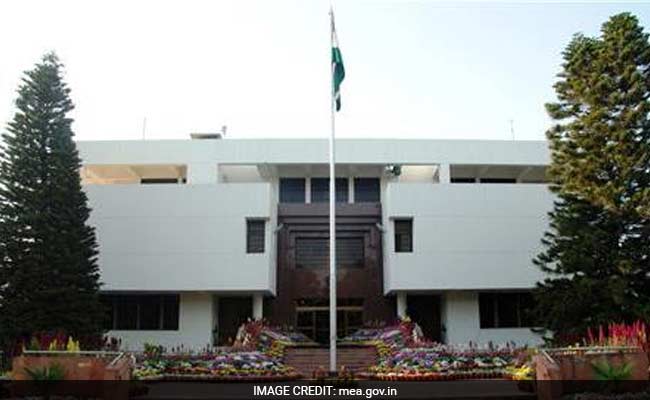 The Ministry of External Affairs today said that it was coordinating with Pakistani authorities for the safe return of a 20-year-old Indian woman, Uzma, who had alleged that she was forced to marry a Pakistani citizen on gunpoint. Ministry spokesperson Gopal Baglay stated that Uzma's brother had met Union Minister Sushma Swaraj and sought the government's help in rescuing her sister.
The woman, identified as Uzma, filed a plea with an Islamabad court today against Tahir Ali alleging that she was being harassment and intimidated by him. She also recorded a statement before a magistrate in Pakistan today and said that she was forced to marry Tahir on gunpoint.
"In her statement, she said that she was sedated, assaulted, tortured mentally and physically in Pakistan by a Pakistani man who had met her in Malaysia, invited her to visit his family in Pakistan and provided the requisite sponsorship letter to the Pakistan High Commission in New Delhi for her visa... She also stated that the same man also made her sign Nikah Nama (marriage certificate) at gunpoint," Mr Baglay said.
Uzma last week approached the Indian High Commission in Islamabad with a request to repatriate her to India. But her husband, alleged that his wife had been detained by the mission. However, the 20-year-old said she does not want to leave the Indian High Commission premises till she could safely travel back to India.
"The High Commission has provided her necessary consular and legal assistance. It is coordinating with Pakistan Foreign Office for the safe return of the lady to India and is also in touch with her family in India on the matter," Mr Baglay stated.
According to reports, Uzma's husband met her in the High Commission this morning but he was not present in the court. The Pakistani High Commission in New Delhi said that the immigration documents state that Uzma obtained the visa under the visit category.
Pakistan Foreign Office spokesman Nafees Zakaria yesterday claimed in a statement that "the Indian High Commission informed the Ministry of Foreign Affairs that an Indian national, Ms Uzma, 20, had approached them with the request to be repatriated to India."
Uzma and Tahir reportedly met in Malaysia and fell in love, following which she travelled to Pakistan on May 1 via the Wagah border. Their 'nikah' was solemnised on May 3.
(with inputs from PTI)