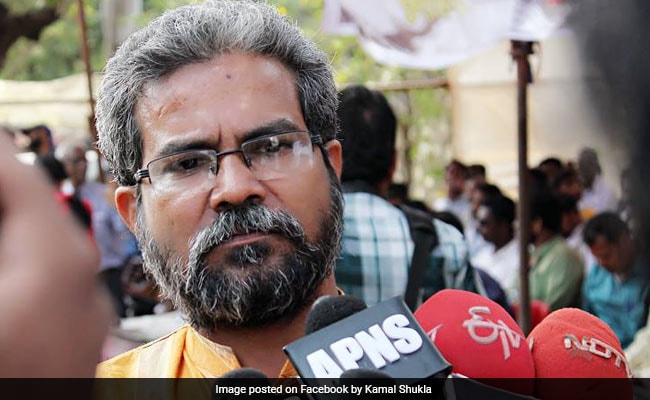 Raipur:
A Bastar-based journalist has been booked on sedition charges for sharing a cartoon on Facebook that allegedly had "derogatory" references to the judiciary and the government.
"A case has been registered against Kamal Shukla under Section 124-A of the Indian Penal Code with Kotwali police station of Kanker district on the complaint of a Rajasthan-based person," Superintendent of Police K L Dhurv told PTI.
He said the man from Rajasthan filed the complaint against Mr Shukla with the Raipur cyber-cell, which transferred the case to Kanker police.
Mr Shukla is the editor of 'Bhumkal Samachar' newspaper, published from Kanker.
Speaking to PTI, Mr Shukla said the cartoon he shared on Facebook related to the Supreme Court's observation on the alleged mysterious death of judge B H Loya.
On April 19, the apex court dismissed pleas seeking an independent probe into the death of judge Loya, who was hearing the high-profile Sohrabuddin Sheikh encounter case.
"People across the country are expressing their views on the issue and so did I. Nothing was offensive about the cartoon and nor did it amount to sedition," Mr Shukla said.
He said he had removed the post from his Facebook page.
He said he would continue to write honestly on issues that interested people, adding that he was being "implicated".