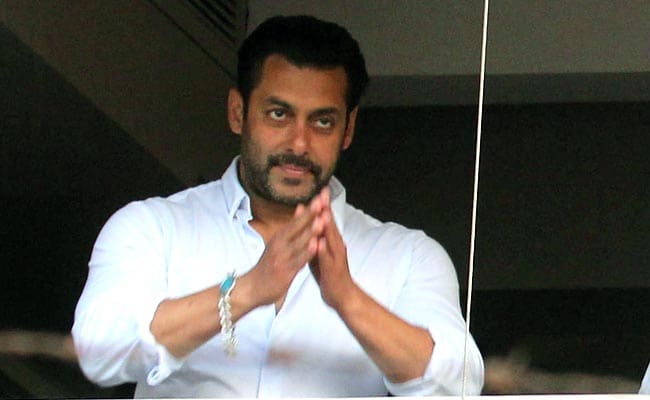 Mumbai:
After a day of protests, actor Salman Khan retracted his tweets on Yakub Memon -- the man on death row for the 1993 serial blasts in Mumbai.

Late last night, the actor had tweeted saying Yakub should not be hanged and instead, his brother Tiger Memon, the absconding main accused in the case, should be sent to the gallows. The tweets, one of which said, "1 innocent man killed is killing the humanity," were deleted.
The tweets triggered a storm of protests, with flag carrying, slogan shouting members of the local BJP holding a demonstration outside his home. Some of them were detained by the police, who had strengthened security outside the residence of Mr Khan in the afternoon. In the evening, Mr Khan tweeted:
I would like to unconditionally apologise for any misunderstanding I may have created unintentionally.

- Salman Khan (@BeingSalmanKhan) July 26, 2015
I have not said or implied that Yakub Memon is innocent. I have complete faith in the judicial system of our country.

- Salman Khan (@BeingSalmanKhan) July 26, 2015
Earlier, Mumbai BJP president Ashish Shelar met the Governor, appealing that the bail of Mr Khan, who is an accused in several cases, be cancelled."I have appealed that Salman Khan is himself a convicted person and he spoke in favour of another convicted person... So his bail plea should be cancelled," he said.
During the day, BJP leader Kirit Somaiya had said he would raise the issue in Parliament. "Salman Khan ne Desh ki Mafi magni chahiye (Salman Khan should apologise to the country)," he had tweeted.

Yoga teacher Ramdev, too, had said, "It is important to teach lesson to anti nationals... People who support anti-national activities on humanitarian grounds should also be punished."

Mr Khan's father, noted screenwriter Salim Khan, had also expressed his disapproval. "He (Salman) should not say anything about these kind of serious topics without any knowledge. Salman is ignorant of the issue and people should not take him seriously," Salim Khan said.


Tiger Memon had allegedly masterminded the blast along with Dawood Ibrahim -- both have been on the run since 1993. Of the 11 people convicted in the case, Yakub Memon, who had maintained that he knew nothing of the conspiracy, was the only one to be given the death sentence.
The case has reopened the debate about the death penalty. This afternoon, a group of eminent citizens filed a new mercy petition before President Pranab Mukherjee, asking for a relook at the execution order for Yakub Memon.
Memon is to be executed on July 30, which also happens to be his 52nd birthday. He has already filed a mercy petition with the Maharashtra Governor and a petition in the Supreme Court asking for a stay on the death warrant. The plea will be heard on Monday.