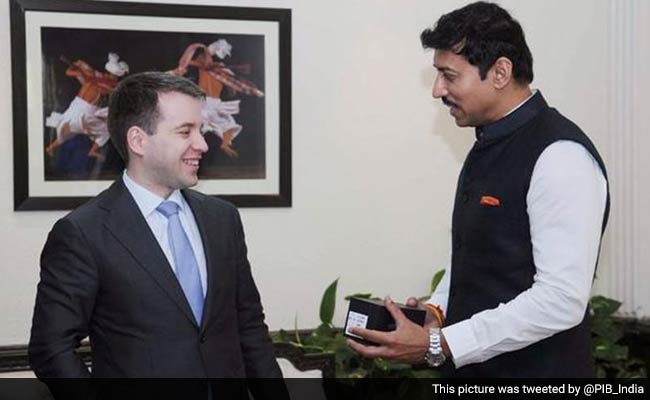 New Delhi:
India and Russia today agreed to strengthen ties in the information and broadcasting (I&B) sector with the exchange of media personnel and cooperation in the social media space.

The Russian side also proposed to include information and broadcasting in the BRICS summit slated to be held in Russia soon, Minister of State for I&B Rajyavardhan Singh Rathore told reporters.

BRICS is the acronym for the association of five major emerging national economies - Brazil, Russia, India, China and South Africa.


The Minister, who held interaction with the visiting Russian Minister of Telecom and Mass Communication Nikolay Nikiforov in New Delhi today, described the ties between the two countries in the media and broadcasting space as "crucial" because of Russia's big international presence in broadcasting and television network.
"With the increased cooperation between India and Russia and with the BRICS Summit coming up in Russia, they proposed to have interaction with broadcasting and IT Ministry and carry forward the relations in areas in which we can have mutual cooperation.
"This would be in the internet space, television and social media and also an exchange of media personnel from here to Russia, student exchange programme of television and film institute," Colonel Rathore said.
He said both the countries have much to learn from each other's experience as India is the largest democracy and Russia has an international television network presence.