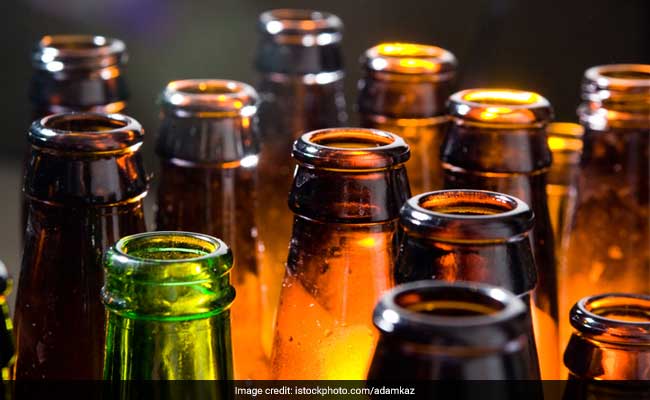 New Delhi:
The NHRC has sent a notice to the Uttar Pradesh government over the death of several persons from consumption of spurious liquor, reportedly, purchased from licensed shops in the state's Kanpur and Kanpur Dehat districts.
The National Human Rights Commission (NHRC) today observed that it was necessary for the state authorities to take "immediate effective measures" to stop the selling of spurious liquor from licensed shops and to take up investigation to reveal the exact reason of selling contaminated liquor.
The notice has been sent to the Uttar Pradesh chief secretary, seeking a detailed report in four weeks.
Meanwhile,
the toll in the hooch tragedy
in the two districts, today, climbed to 13 with three more persons dying in hospitals since last night, police said.
As many as eight persons, including two grandsons of a former Samajwadi Party MLA, have been arrested in this connection.
Uttar Pradesh Chief Minister Yogi Adityanath has announced a financial assistance of Rs 2 lakh to the next of kin of each of the deceased, an official statement said.
The NHRC in a statement said, "It has been observed that the contents of the media reports, if true, amount to negligence on the part of the concerned amounting to violation of their right to life."
"The reported announcement of compensation cannot be a remedy to deal with the menace of spurious liquor," it said.
While seven persons died in Kanpur, six others died in neighbouring Kanpur Dehat district after consuming spurious liquor since Saturday, ADG, Kanpur, Avinash Chandra told PTI.
A magisterial inquiry has been ordered in both the incidents and raids are being carried out to nab the culprits.
The commission also observed that this was not the first incident in which, reportedly, people lost life after consuming illicit liquor.
"As per the law, the warning that the consumption of alcohol is injurious to health is conspicuously mentioned on each bottle/container.
"Wherever there is no prohibition on liquor, it becomes the responsibility of the state to ensure that any kind of spurious/poisonous liquor is not sold at the licensed shops under their jurisdiction," it said.