New Delhi:
An all-woman contingent of the Border Security Force or BSF dazzled spectators with their daring bike stunts during the 69th Republic Day celebrations at Rajpath. In one of the most-awaited acts of the day, the women constables created some stunning formations, such as "fish riding, side riding, faulaad, peacock and Saptarishi", that dropped jaws and drew cheers.
The BSF and the Army perform bike-borne daredevils every alternate year. This time it was the BSF's turn. A total of 113 women made a grand entry on 26 Royal Enfield motorcycles. The contingent led by sub inspector Stanzin Noryang, 28, was the first-of-its-kind to perform dangerous stunts while riding 350cc motorcycles.
Ms Noryang didn't know how to ride a bike when she volunteered to be included in the BSF's "women daredevil team". In fact, most of the women in the contingent couldn't ride a bike. But now they can perform any daredevil stunt, the proudly say.
"I was scared to ride a bike. Now I can do any stunt on a Bullet with 10 other riders," Ms Noryang told NDTV.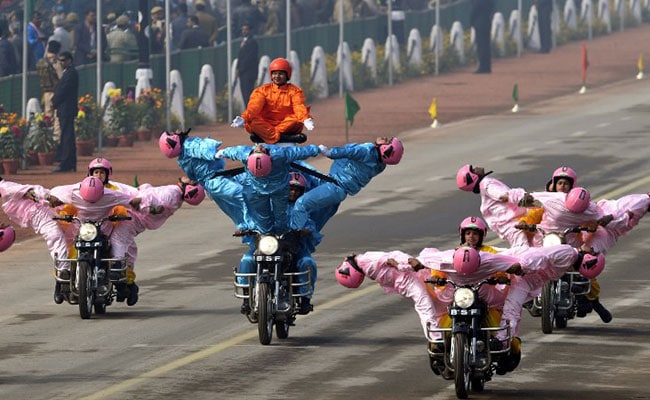 The all-woman daredevil bikers squad, Seema Bhawani, was raised on the lines of their much-acclaimed male counterparts. BSF Director General KK Sharma came up with the idea in 2016 to form an all-woman bikers group which could replace men daredevils, Deputy Inspector General Pushpendra Rathore said. Women from all over the country were handpicked to be part of this squad.

"As many as 15 members are married and some of them have children too. But their determination and enthusiasm is admirable," Gen Chandra said.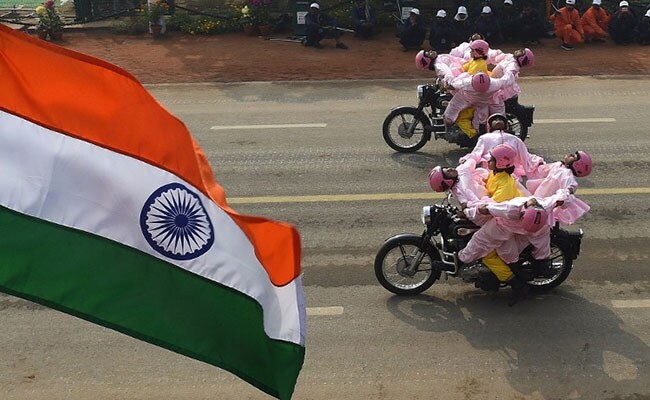 The day starts early for these women, all aged between 25 and 31. After a rigorous training regime, they hop on their bikes sharp at 8 and perform stunts till 1 pm. They practise some more in the evening.