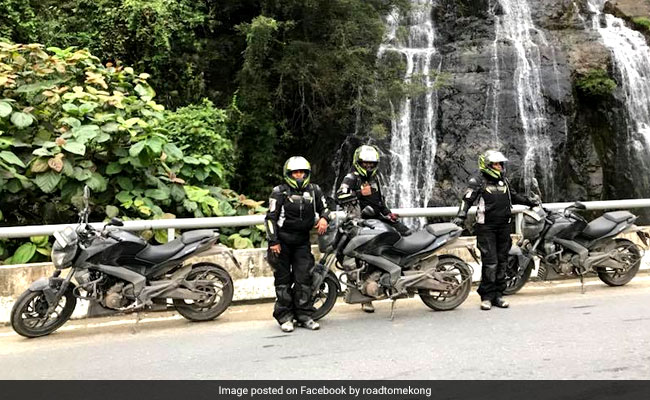 Hyderabad:
Four women bikers, seven nations in seven weeks - that was the aim with which Shilpa Balakrishnan, Piya Bahadur, Shanti Susan and Jai Bharathi began their 17,000 kilometre road trip from Hyderabad on February 11. Today, they successfully completed the trip which they had called 'Roadtrip to Mekong'.
Their 16,992 km journey, which began in Hyderabad, took them through fifteen states in India and six Southeast Asian countries. Their travel, which was backed by Telangana Tourism, saw them ride through India, Myanmar, Thailand, Laos, Cambodia, Vietnam, and Bangladesh. They also traveled on the newly-constructed India-Myanmar-Thailand highway.
With an objective to promote tourism and road trips in India, the four riders visited 19 UNESCO World Heritage sites across the seven countries. "The expedition also promoted Telangana's culture and highlighted the respect and support given to women," Minister for Tourism A. Chandulal told news agency ANI.
The four women, who rode Bajaj Dominar bikes, said that they too wanted to promote women empowerment, while making the country proud of their achievement. The first thirteen days saw the riders cover fifteen states in India, after which they started the Southeast Asia leg of their journey by crossing into Myanmar from Manipur.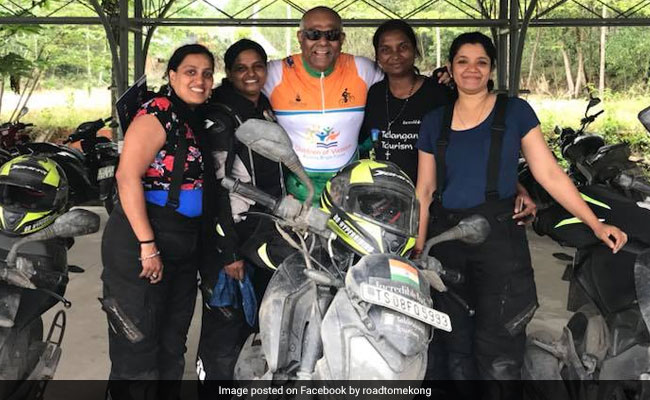 After successfully completing the expedition, Shanti Susan, one of the four riders said, "The journey was an amazing experience. It was a wonderful opportunity to reinvent myself. Now I have started looking at things very differently, and I am much more confident than i ever was before...I can take up any challenge, achieve anything I am determined to." Ms Susan works with the Telangana Police.
Congratulating the riders on their success, D. Manohar, the Managing Director of Telangana Tourism, in an interview to news agency ANI said, "I am very happy for them. We in Telangana support such wonderful ideas. During their journey, the riders met people from various sections of society, and all walks of life, and highlighted the culture and places of Telangana and promoted Incredible India."
"The rider's team was accompanied by a four-member production crew to document the entire expedition. Telangana tourism also provided a mini couch with two drivers who also promoted Telangana tourism," Mr Manohar said.
(With inputs from ANI)